USDA releases second trade mitigation package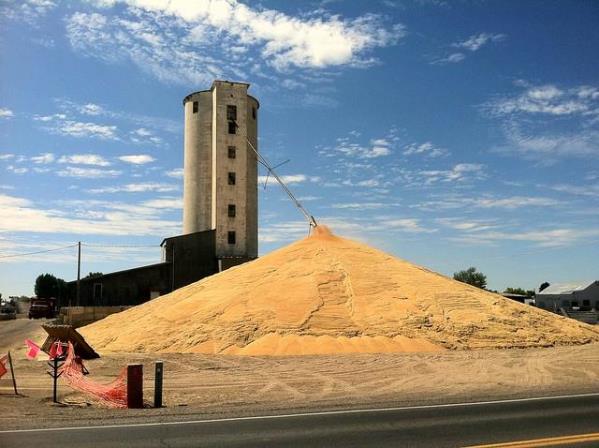 Washington—The US Department of Agriculture just released details of the new trade mitigation package.
The package will help the nation's farmers stung by devastating retaliatory tariffs.
"This package is a three-prong approach, very similar to what it was last year," said Ag Secretary Sonny Perdue who says sign-ups start Monday.
The USDA set aside $14.5 billion for direct payments to farmers, with payments in three installments. On the first round, farmers will get at least $15 an acre, or 50 percent of their total estimated payout — whatever is greater. The maximum payment could be at least $150 an acre.
"These programs will allow the President to strike long-lasting, fair, reciprocal trade deals to benefit not only our Ag economy but our entire economy," according to Perdue.
The first installment could be out mid to late August, with the next two payments following in November and January. The second and third payments depend on the trade situation at that time, according to the USDA.
Ag Secretary Perdue said the second trade relief program is all part of President Trump's promise to help farmers from taking the brunt of the trade war while giving the administration room to strike fair and reciprocal trade deals.
"China and other nations have not played by the rules, and President Trump is the first President to stand up to them and send a clear message that the United States will no longer tolerate unfair trade practices," Perdue said in a statement sent out today.
The USDA will also spend $1.4 billion to buy commodities and send them out to school cafeterias and other US nutrition programs. Another $100 million will go to food and farm groups to developing new export markets.
Last year the USDA established a similar three-part relief package to help farmers after Trump launched the trade war against China and imposed tariffs on imports from Canada, Mexico, and the European Union. All that led to countermeasures from those nations targeting US farm exports. The agreement with Canada and Mexico this past spring lifted those nations' retaliatory tariffs, taking some pressure off US farmers.
In this second trade aid relief package, the USDA incorporated everything they learned last year. Ag Officials said they designed the second round to minimize the impact on farmers' planting decisions, especially at a time when the Midwest floods hit and delayed planting. They also said the new program takes a more long-term view of US AG trade.
To determine trade damage, the USDA looked at peak decade export levels for specific crops and then compared that to the countries that are now putting up retaliating duties against those goods; the levels were then compared with shipments from this year.
"Farmers will tell you that they would always prefer to sell a good crop at a fair price, rather than receive government aid, and that's what long-term trade deals will accomplish. But in the meantime, President Trump has promised that he will not allow American agriculture to bear the brunt of the unjustified retaliation from foreign nations. Today we are putting the President's promise into action," said Perdue.
Still can't find what you are looking for? Find by topic: