Kuna High Senior wins Women's Leadership Speech Contest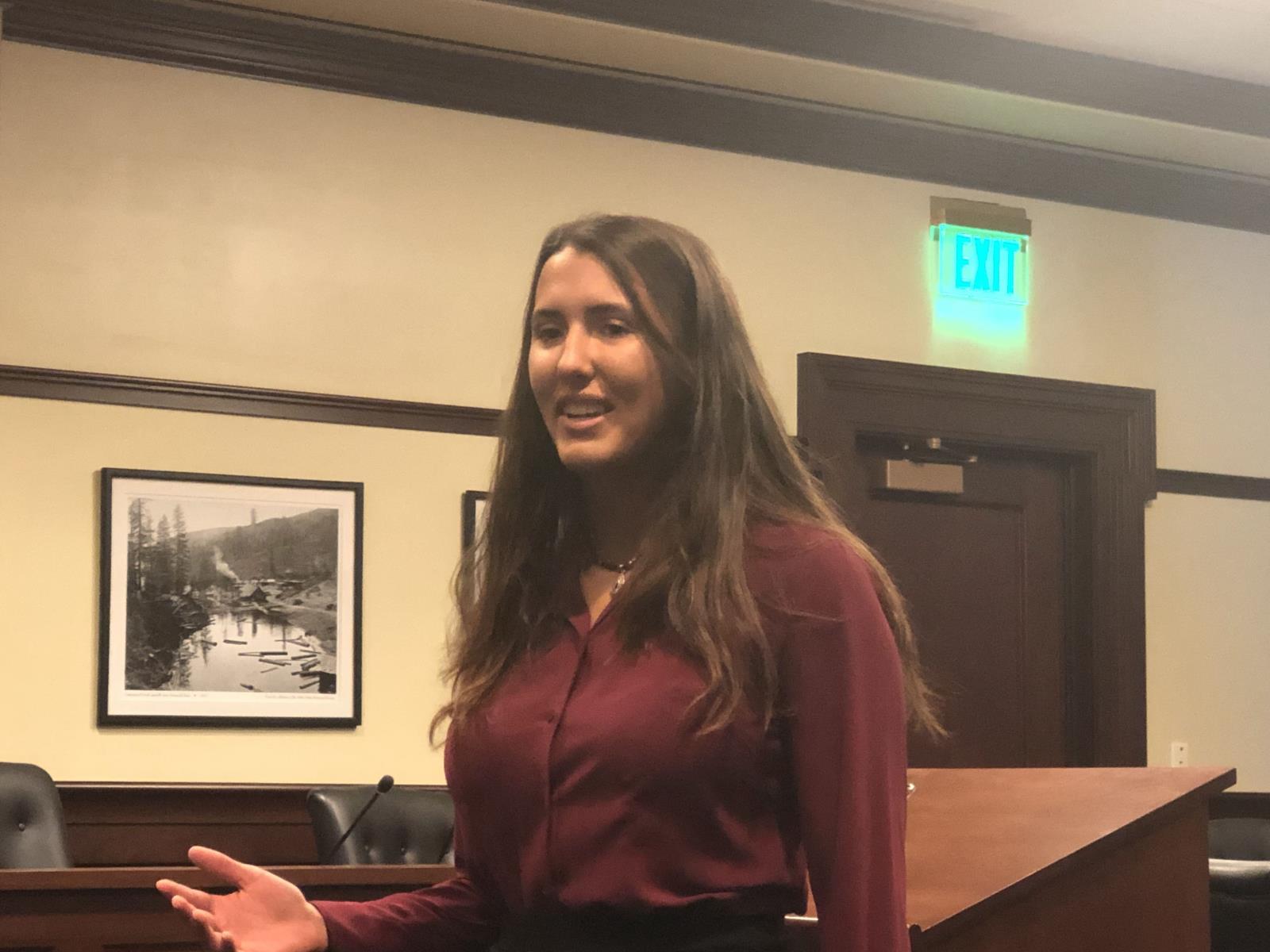 Boise--Katie Hettinga of Kuna won the Women's Leadership Committee Speech Contest this morning at the Idaho Statehouse. The event is sponsored by the Women's Leadership Committee.
"I didn't personally grow up on a farm, I don't have the typical farm kid, but the speech introduced to me to a lot of state statistics and I found out how great Idaho Agriculture is to the state economy. The speech has allowed me to take part in Ag and take pride in my Dad's involvement in Agriculture and its spin-off industries. It's allowed me to be more informed in my FFA activities," said Hettinga.
Idaho Lieutenant Governor Janice McGeachin welcomed the 6 contestants to the East Wing of the Statehouse. She emphasized the importance of communication in agriculture and urged students to hone their craft and tell the world about their farming operations.
Hettinga's speech immediately captured the Statehouse Audience by addressing the economic importance of Idaho agriculture. She said through technological change, yields are larger and a new generation is finding out that Ag is not only high-tech but the driving force of the State Economy.
"Idaho Agriculture moves our economy," said Hettinga. "Idaho is an Agriculture-rich state. The population is small with just over a million people. We feed our people and so many more. People rely on us for food, shelter, seeds. Ag is the center of our existence and it will sweep us into the future."
Hettinga won a $150 scholarship check, and she'll use the money for her college fund. Last year's winner, Kaitlyn Merkin took second place in the annual contest.
Still can't find what you are looking for? Find by topic: