Idaho strengthens its spot as No. 1 barley state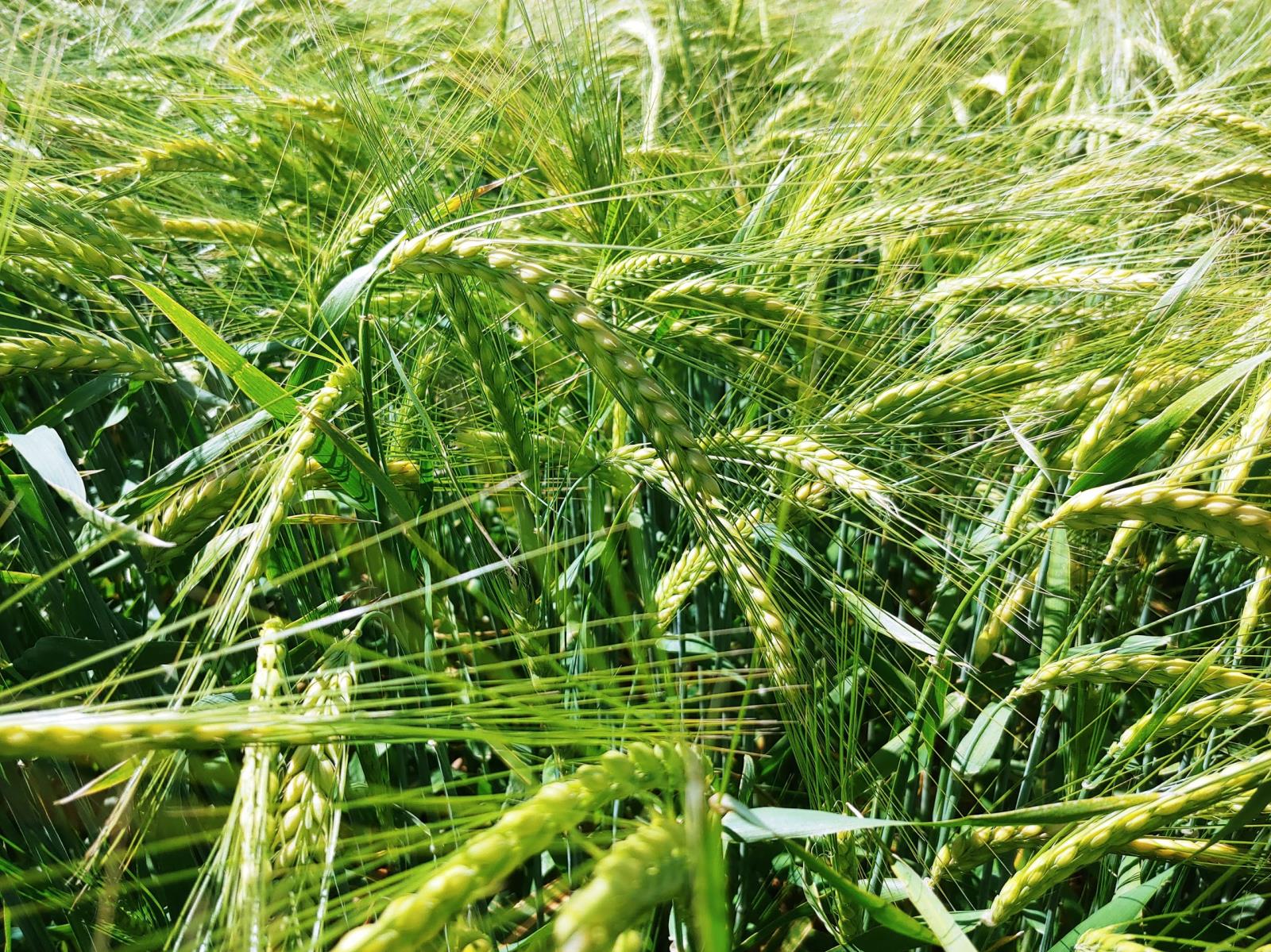 By Sean Ellis
Idaho Farm Bureau Federation
POCATELLO – Idaho solidified its spot as the nation's No. 1 barley-producing state in 2020 despite early season estimates that total barley production in the Gem State would decrease this year.
USDA's Small Grains Summary for 2020, released Sept. 30, showed that Idaho farmers produced 33.3 percent of the nation's total barley supply this year. That's up from 31.9 percent of the total during 2019.
Montana ranked No. 2 in total barley production this year with 27.6 percent of the nation's supply and North Dakota was third at 17.5 percent.
Idaho overtook North Dakota as the nation's top barley producing state in 2011 and after falling back to No. 2 in 2012, regained the No. 1 spot in 2013 and has retained it every year since then.
Earlier this year, USDA's National Agricultural Statistics Service had forecast that Idaho's total barley production would decline slightly this year but it actually increased because of record yields.
According to NASS's Small Grains Summary, Idaho's roughly 4,000 barley farmers harvested 500,000 acres of barley this year, down from 520,000 acres during 2019.
But barley yields in Idaho averaged a record 110 bushels per acre this year, surpassing the previous record of 107 bushels per acre in 2016 and ahead of last year's average of 105 bushels per acre.
"Everyone has been talking about what great yields they had this year," said Idaho Barley Commission Administrator Laura Wilder. "Statewide, it was the perfect combination of weather, growing conditions and great farmers."
Because of the record yields, Idaho farmers produced a total of 55 million bushels of barley during 2020, up slightly from 54.6 million during 2019.
Montana farmers actually harvested more barley acres at 725,000, but Idaho's average yield of 110 bushels per acre this year was far higher than Montana's average yield of 63 bushels per acre.
According to the USDA report, total barley production in the United States this year is estimated at 165 million bushels, down 4 percent from the 2019 total of 172 million bushels. The average yield nationwide was 77.5 bushels per acre, down 0.2 percent from last year.
Barley ranks as the state's No. 7 agricultural commodity in terms of total farm-cash receipts and about 70 percent of the state's barley crop is grown for the beer brewing industry. The rest is grown for human food or animal feed.
Farmers across the state reported excellent conditions this year for growing barley.
"In our dryland barley, we had really good yields and I've heard from other people that their yields were good as well," said Soda Springs farmer Scott Brown.
"We had a pretty good crop in our area," said Teton farmer Dwight Little, who grows his crop under irrigation.
Although barley yields in Idaho don't hit record levels every year, a number of factors combine to make the state a consistent place to grow high-quality barley, Brown said.
The weather, altitude, soil and other agronomic conditions here are ideal for producing a consistent barley crop, he said, and most of the state's barley crop is irrigated, which insulates Idaho from the impacts of drought.
"All of those factors combine to make Idaho a great place to grow high-quality barley," Brown said.
Little said because southern Idaho's arid climate results in low humidity, growers here also don't have to contend with too many barley crop diseases such as fusarium head blight, which plagues some other major barley growing areas in the country.
"Idaho has the right combination of factors to grow world-class barley here," Wilder said. "Plus, Idaho barley growers do an outstanding job."
Brown said Idaho's barley industry is also blessed with having some good industry partners.
Those industry partners include major malting and beer brewing companies such as Anheuser-Busch, MolsonCoors and Great Western Malting that source a good chunk of their barley from Idaho.
The great growing conditions present in Idaho's barley-producing regions means the barley produced here meets the specifications those maltsters have consistently, year after year, Little said.
"A lot of these big maltsters and brewers are looking for a consistent source of barley to malt and Idaho is just a great place to grow barley and they understand that," he said.
A significant portion of the state's total barley production is also exported, most to Mexico for brewing and some to Asia for food barley.
"Markets drive production and it's that market that is driving our barley production in Idaho but we also do have the perfect conditions here to grow high-quality, world-class barley," Wilder said.
Still can't find what you are looking for? Find by topic: