Idaho ranks No. 2 in total irrigation withdrawals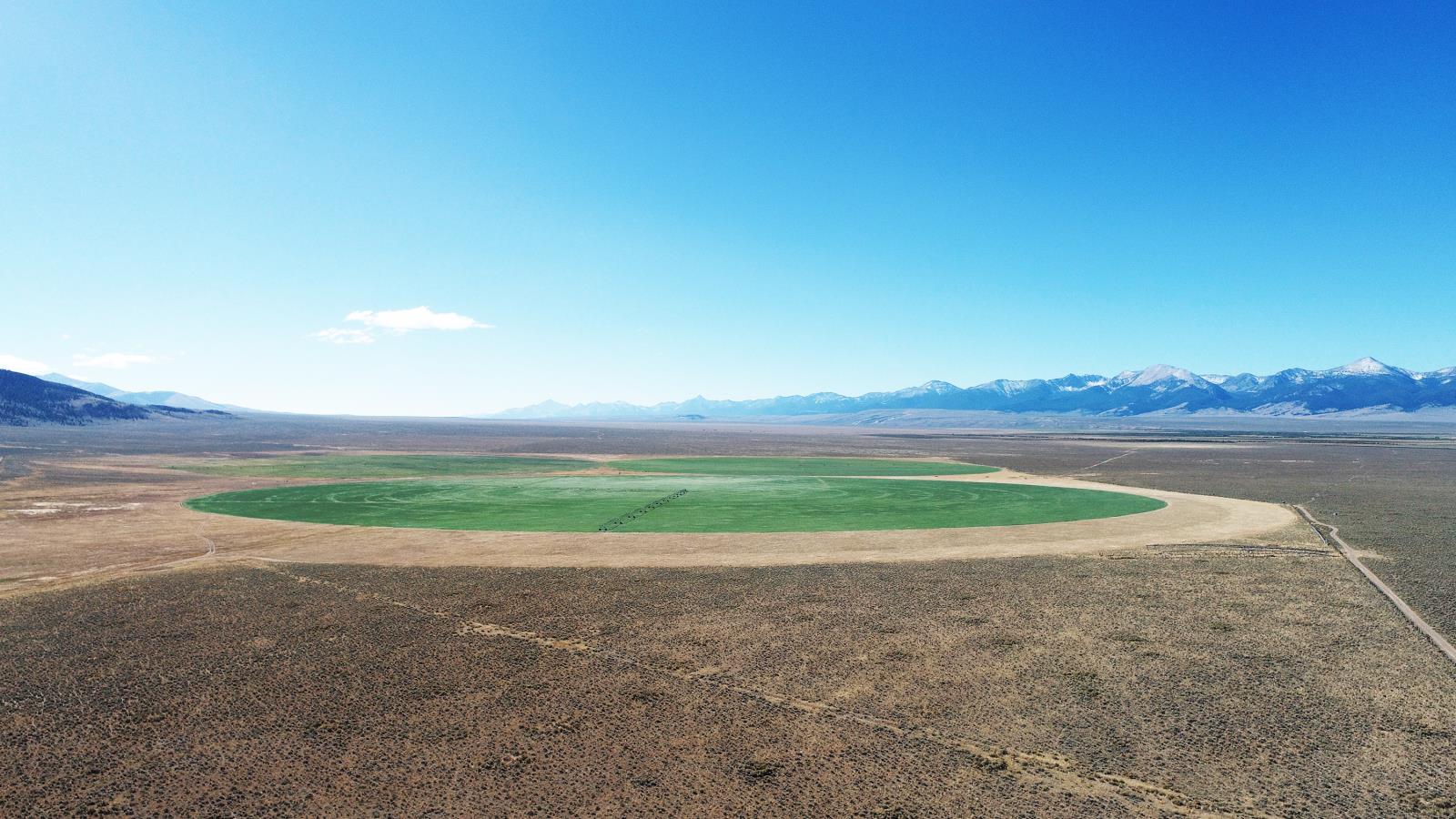 By Sean Ellis
Idaho Farm Bureau Federation
POCATELLO – Idaho ranks No. 2 in the nation when it comes to total water withdrawn – diverted from rivers or pumped from the ground – for irrigation.
California leads the United States in total water withdrawn for irrigation, which is no big surprise given that the Golden State produces far more food than any other state and most countries.
But Idaho is a solid second in the irrigation withdrawal category, well ahead of No. 3 Arkansas.
According to U.S. Geological Survey data calculated by University of Idaho Agricultural Economist Garth Taylor, about 17 million acre-feet of water per year is withdrawn in Idaho for irrigation use.
"That is a total shock to me," he said of Idaho ranking No. 2 in total irrigation withdrawals. "That we are ahead of every other state except for California, including big ag states like Texas and Nebraska, is amazing."
Taylor said Idaho's significant use of water for irrigation should not be viewed as a bad thing. The state ranks No. 3 in the West in total farm-gate revenue and is one of the global leaders in seed production.
Idaho ranks No. 1 in the nation in the production of potatoes, barley and food trout and ranks near the top in several other agricultural commodities, including milk, wheat, sugar beets, dry bean seed, chickpeas and hops.
"Idaho uses a lot of water and that is not a bad thing, to use the natural resources you are endowed with," Taylor said. "It's used to grow food for the world and that is a good thing and that has to be accomplished by using water. This is not something to be ashamed of or that should be swept under the rug."
According to Taylor's calculations, about 97 percent of the water withdrawn in Idaho is used for agriculture.
Idaho ranks fifth in the U.S. in total irrigated acres but
most of the state's agricultural production occurs in southern Idaho, which is mostly desert. That means a lot of water has to be withdrawn to produce food in that part of the state.
The extensive reservoir systems in southern Idaho supply the farms in the region with adequate irrigation water during the hot summer months.
Those reservoirs, and the Snake River, are tremendous resources for Idaho's agricultural community, Taylor said.
Brian Olmstead, general manager of the Twin Falls Canal Co., was not surprised to hear that Idaho ranks No. 2 in the United States in irrigation withdrawals.
"I know we divert a lot of water in Idaho," he said. "If you grow a crop out here in the desert, it plain takes a lot of water. You just don't grow a crop here in Idaho without diverting a lot of water."
Agriculture is the most important part of Idaho's overall economy, Taylor said, and the state is using one of its best natural resources, water, "to grow food, grow the Idaho economy and make people's lives better."
He said he has heard some people say it's a shame that Idaho uses that much water but he disagrees.
What would be a shame, Taylor said, "Is if Idaho allowed the Snake River to flow to the Pacific Ocean without using that water."
Agriculture is big business in Idaho and so is ag water.
Six Idaho counties rank in the top 20 counties in the United States in total irrigation water use. In order, they are Jefferson, which ranks No. 6 in the U.S. in that category, Jerome (9), Twin Falls (15), Bingham (16), Cassia (18) and Ada (19) counties.
Most of the other counties in the top 20 are in California.
Taylor said it should be noted those rankings measure which county the water is withdrawn from. In the case of Ada County, for example, the New York Canal originates out of that county but most of the water is used in Canyon County.
He said it should also be noted that despite Idaho's No. 2 ranking in total irrigation withdrawals, total water use in Idaho has been declining since the mid-1980s.
That's because a lot of farms in the state have switched from using gravity irrigation to sprinkler or drip irrigation.
According to Taylor's calculations based on USGS data, total water use in Idaho has decreased by more than 20 percent since 1985.
Still can't find what you are looking for? Find by topic: