Farming No. 1 for first time in Gallup industry poll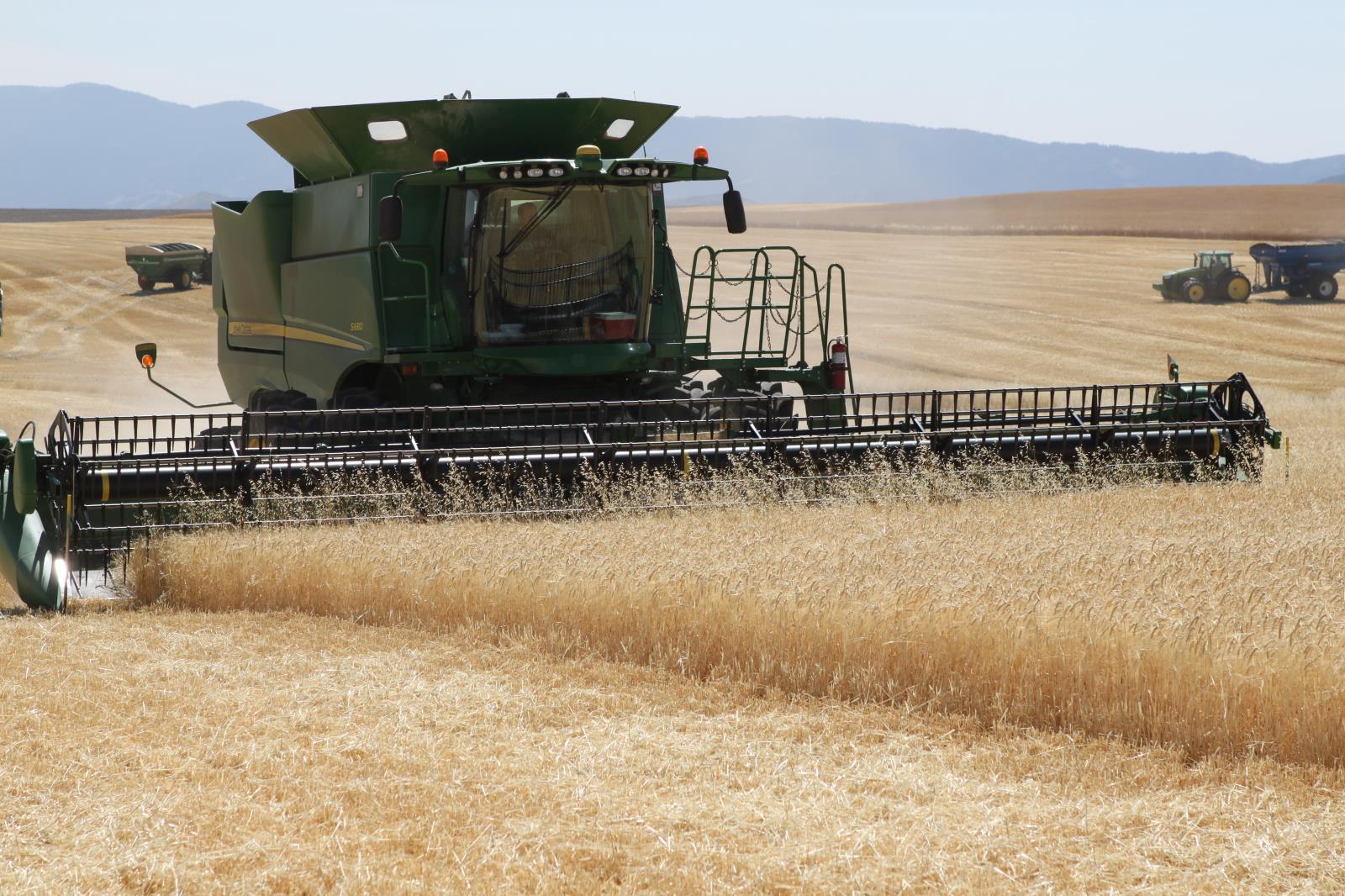 By Sean Ellis
Idaho Farm Bureau Federation
POCATELLO – In every dark cloud, it is said, there is a silver lining and it appears the COVID-19 outbreak has helped Americans appreciate the agricultural industry even more.
For the first time ever in a special Gallup poll's history, Americans have rated farming and agriculture as the business or industry they feel most positive about.
The national poll, which was conducted July 30-Aug. 12 and released Sept. 8, asked Americans whether their overall view of certain businesses and industries was very positive, somewhat positive, neutral, somewhat negative or very negative.
Farming and agriculture. ranked No. 1 with a total positive rating of 69 percent and a net positive rating (total positive minus total negative) of 58 percentage points.
The grocery industry ranked No. 2 at 63 percent and 51 percent and the restaurant industry ranked No. 3 at 61 percent and 46 percent.
The computer industry ranked No. 4 at 56 percent and 44 percent and was the highest rated non-food related industry.
It was the first time in the poll's 20-year history that farming and agriculture grabbed the top spot. The industry's total 69 percent positive response was an 11-point increase over last year's 58 percent rating.
Idaho Farm Bureau Federation President Bryan Searle, a farmer from Shelley, said the initial food scare that the coronavirus outbreak created likely played a role in Americans realizing just how critical agriculture is to the nation.
When Americans realized that farmers and ranchers were plowing ahead with their usual plans to produce an abundant and affordable food supply, that food scare dissipated but people were left with a positive feeling about agriculture as a result, he said.
"The pandemic and the food scare that it produced had people realizing the store does not produce food," Searle said. "I think that's a big part of the reason for the higher positive feeling that people have about farming and agriculture."
Soon after the pandemic hit, there was an immediate run on certain food products at grocery stores and that resulted in some bare shelves and concern bordering on panic among some people.
But American Farm Bureau Federation, as well as Idaho Farm Bureau Federation and other state Farm Bureaus, made major efforts to assure people that there would not be any national food shortages and farmers and ranchers were moving ahead with their normal plans.
In particular, AFBF's #StillFarming social media campaign, which state Farm Bureaus helped spread, was viewed by millions of people.
In a first-world country like the United States, it's sometimes easy for people to lose track of things that matter the most until they get a little bit of a shock, said St. Anthony farmer Zak Miller, CEO of IFBF.
That's likely what happened with the coronavirus outbreak and initial food scare, he said. People panicked early on but came to appreciate farming and ranching even more when they realized the agriculture industry wasn't flinching in the face of the pandemic.
"The poll results are confirmation of what we've always known and that's that consumers love farmers but they don't always understand what we are and what we do," he said. "This pandemic, while we wish it hadn't happened, has given agriculture the opportunity to show what we are and what we do. Farmers are never going to run from a challenge and will always be on the front line to produce and make sure that food is always available to consumers."
Searle said the positive and frequent comments about farmers by President Donald Trump may have also played a role in how people feel about the agricultural industry.
"Trump says 'farmers,' and positive things about them, more than any other president in my lifetime," he said. "He's done a lot to educate people about where our food comes from and that's our farmers. You have to give him credit because he definitely talks about farmers a lot."
At the bottom of the barrel in this year's Gallup poll on Americans' views of various business and industry sectors was the federal government with a net positive rating of minus-20 percent, followed by the pharmaceutical (minus-15) and sports industries (minus-10).
Still can't find what you are looking for? Find by topic: