Farm Workforce Modernization Act falls short: AFBF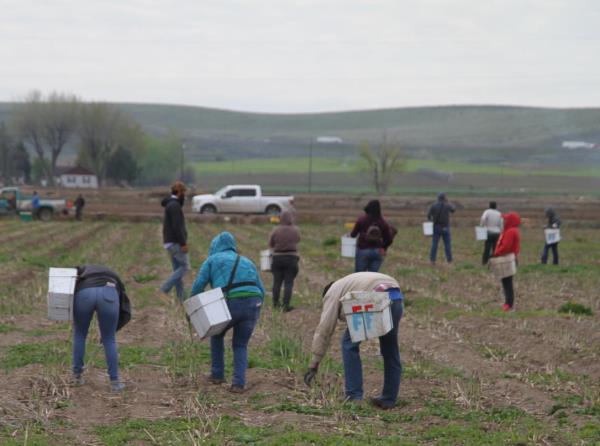 WASHINGTON D.C. - The US House of Representatives passed the Farm Workforce Modernization Act last Wednesday, voting for legislation that gives undocumented farmworkers a pathway to permanent residence.
That Modernization Act addresses needed changes to farm labor provisions but comes up far short, according to the American Farm Bureau Federation. Allison Crittenden, AFBF congressional relations director, she says farmers need changes that'll keep their future viable.

"Farmers need a wage methodology out of labor reform that allows them to compete against imports coming in from Central and South America where growers there can grow, ship and sell produce to be sold on America's grocery shelves way below the cost that we can here in the U.S. The wage methodology that we are currently experiencing is putting farms out of business. So, what we need out of labor reform is a system that makes it affordable for farmers to stay in business," said Allison Crittenden, AFBF congressional relations director.

While the legislation adjusts the status of the current workforce and makes changes to the H-2A program, Crittenden says farmers and ranchers need more than what's included.

"We would like to see more changes to the wage methodology, we want to limit litigation exposure for frivolous lawsuits. We want to see real program access for year-round farmers. We don't want to see caps on a year-round program, we want any farmer, anywhere, in any type of agriculture, to have access to the workforce that they need at a price that won't put them out of business," Crittenden said.

The House of Representatives passed the bill this week. Crittenden says lawmakers need to hear from farmers and ranchers about what they need from any labor reform.

" They need to hear the problems that they're facing, so continue to speak up, continue to advocate for changes, explain to them the need to have an affordable, usable guest worker program that's accessible to all of agriculture, as well as address the issues facing our current workforce," added Crittenden.

If the bill clears the Senate and signed into law by President Trump, the Farm Workforce Modernization Act changes H-2A regulations for temp farm workers and shifts how farm salaries are determined and adds temporary visas with longer working periods.
Still can't find what you are looking for? Find by topic: