Coronavirus slows Idaho Falls dairy's Boise area business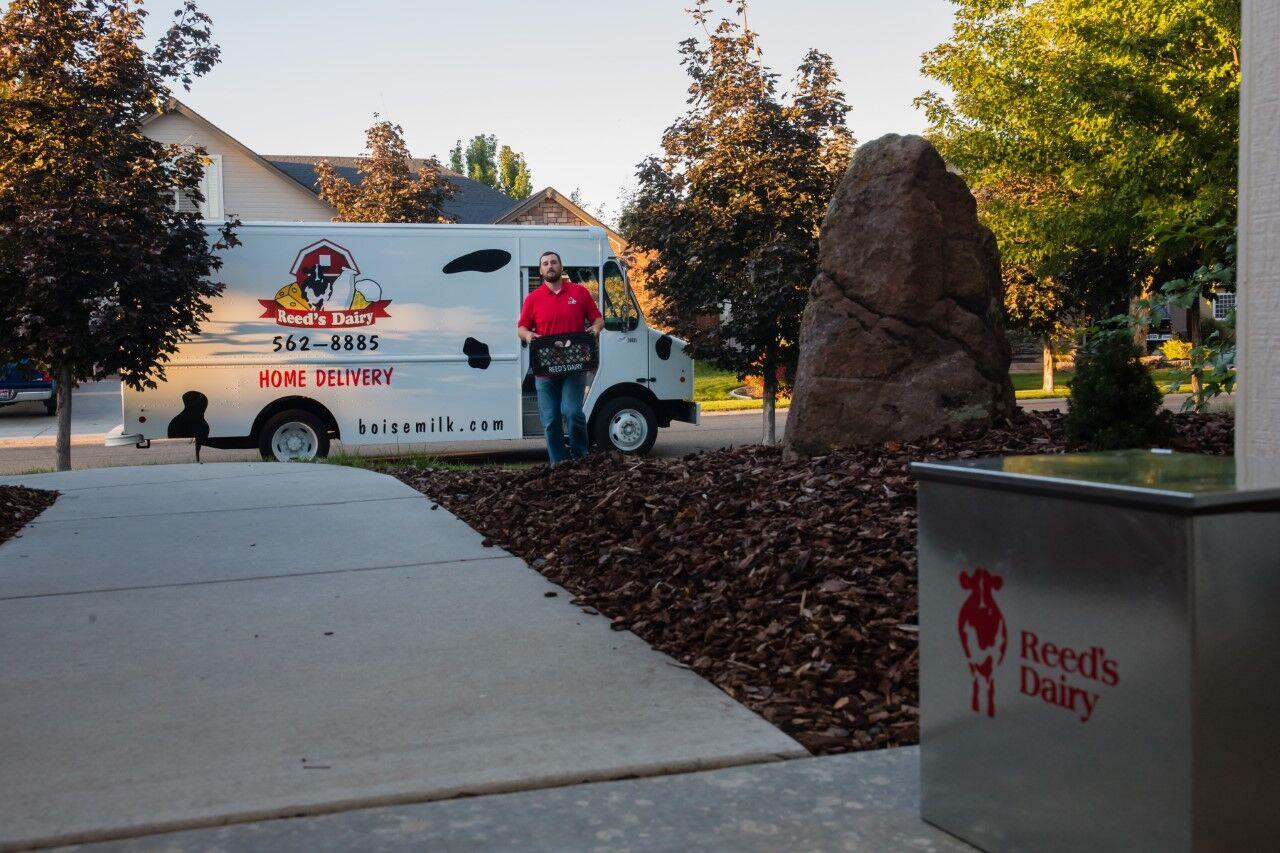 By Sean Ellis
Idaho Farm Bureau Federation
BOISE – An Idaho Falls dairy's expansion into the Boise area market was going great, until the coronavirus outbreak hit.
The response to the virus has had a negative impact on Reed's Dairy's retail stores in the Treasure Valley of southwestern Idaho, but the operation's home delivery service there is booming.
Reed's Dairy, based in Idaho Falls, opened a retail dairy store in Meridian in southwestern Idaho in 2017 and opened another in Boise a little more than a year ago.
The stores sell ice cream, cheese, milk and other dairy products that are produced at Reed's Idaho Falls dairy and shipped to the Treasure Valley.
Reed's Dairy's move into the Boise area, one of the fastest growing areas in the nation, enabled the dairy to greatly expand its reach. There are about 680,000 people in the Treasure Valley, compared to about 55,000 in Idaho Falls.
The Treasure Valley retail outlets were booming until the coronavirus outbreak, said Reed's owner Alan Reed.
"The stores were doing really good until about four weeks ago," he said. "Their sales have really collapsed through this COVID-19 thing."
Reed said sales at the retail outlets are down about 60 percent.
But the dairy's home delivery business in the Treasure Valley has seen a rapid increase in sales. Reed's purchased a home-delivery service in 2017 that sells milk and other grocery items directly to homes in the Boise area.
"Our home delivery business is strong right now," Reed said. "We're adding a lot of new customers over the last few weeks."
Besides dairy products, the home-delivery service also delivers meats, breads, produce, chips, salsa and a host of other food items.
"We have quite a list of grocery items we deliver," Reed said. "People are really happy that they can have groceries delivered to their homes instead of having to go to the grocery stores."
The increase in the home delivery business does not make up for the decrease in business at the dairy's retail outlets but it does help, Reed said.
"We're going to have some tough times with our dairy stores until things start to get back to normal," he said. "But the home-delivery service is a bright spot in our sales right now."
The coronavirus has not stopped the dairy's normal operations – "We're still milking the cows and running our production plant," Reed said – but the dairy is making an extra effort to try to ensure its employees and customers remain healthy.
One person at each dairy retail store is designated to sanitize everything anyone touches.
"They continuously go around and around sanitizing anything people touch," Reed said.
Reed also constantly talks to his employees about all the precautions they should be taking to help keep themselves and their families healthy and he has even bought Vitamin C for all of them.
"We're really trying to take care of our employees because we need them healthy," Reed said. "I don't want them or their families sick; they mean too much to me."
Still can't find what you are looking for? Find by topic: