USDA report doesn't shed light on crop size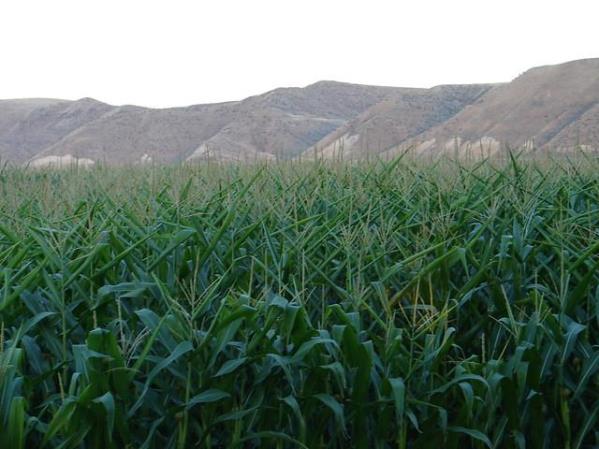 Washington - The recent round of crop reports from the Department of Agriculture have done little to assure commodity markets of the size of this year's harvest.
The Department of Agriculture's August Crop Production report surprised commodity markets, sending corn futures lower. American Farm Bureau Chief Economist John Newton says the market didn't expect the amount of planted corn acres in the report.
"The crop report showed us that we had about 90 million acres of corn planted this year, that was down only about 1.7 million acres from the June acreage estimate. I think all eyes were on the corn number. Many in the trade expected that to be about 86 million acres and a yield of 164, and we saw a yield of 169.5. It left a lot of folks scratching their head on these particular numbers," said Newton.
The acreage numbers from USDA NASS don't match Farm Service Agency data. However, Newton says the gap of five million planted acres will decline.
"Five million acres is as of their August crop estimate. They're going to update that again in September, October, all the way through January, usually the gap between the FSA and NASS number starts to narrow as we get towards January. So, while it's five million acres today, it's definitely going to shrink, and I think we will converge closer to that NASS 90 million acres number. But then the big question is what's our harvested area going to be," added Newton.
Economists and market watchers say it's important to watch the yield numbers in following reports.
" I had an opportunity to visit with Indiana Farm Bureau members and they're talking about yield declines of 20 percent. That's larger than USDA's 12 percent. So, I think the yield number in September's objective yield survey is where all eyes are going to be from now on," said Newton.
Economists say the marketing year is far from over. Many think that planted acres are probably correct, but its hard to know the exact harvested acres and yields will be come harvest time. With all the late planting, weather needs to stay warm longer than normal and an early frost could hit the market in a big way. Farmers know that so much can happen, good and bad before 2019 harvest.
Still can't find what you are looking for? Find by topic: