USDA announces first round of renewable energy grants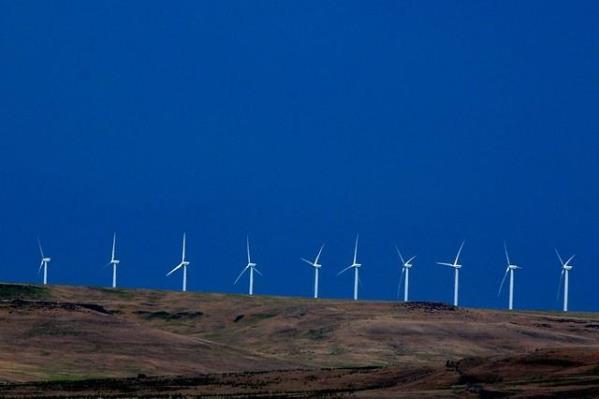 Washington—Idaho farmers have an innovate way to cut input costs, all they have to do is apply for a grant from the Federal Government.
The United States Department of Agriculture is putting up millions of dollars in energy-saving grants, encouraging renewable energy systems on Idaho farm operations.
"The program assists farmers and rural businesses with energy efficiency improvements such as improving their lighting or refrigeration system or solar panels to help with their energy costs," said Betty Brand of the USDA Rural Cooperative Business Service Administration.
The Northwest landed more than $300,000 in grants. Funding was announced this past month and comes out of the Renewable Energy for America Program, or REAP.
There are energy grants available this fiscal year. Interested farmers and small rural businesses can apply here: https://www.rd.usda.gov/id
"The applications will come in from our State offices and the sooner the better," said Brand. "To have money obligated for this fiscal year, and access to the $400-million dollar fund, farmers need to get the applications in so we can get guarantees approved before September 30th."
The USDA awarded Idahoans five grants totaling $40-thousand dollars. Oregon applicants got eight grants at $266,490, and Washington had two grants adding up to $16,981. Overall, the USDA dished out $1 million through REAP across 17 states.
One REAP project example involves a rural store in Maine that covered all of its energy needs by installing solar panels.
"So it was a complete trade-off and immediately after the panels were installed they saw thousands of dollars in savings," said Brand.
The biggest Northwest grant some $100,000 went to the University of Oregon in Eugene. They're working with a nonprofit out of Seattle called Spark Northwest and they, in turn, helped 40 small businesses, mostly Ag producers to install solar, wind, hydro, thermal and biogas energy projects.
"Business owners know that energy costs are a big part of the budget," said John Huffman, USDA Rural Development Director. "These grants will not only help rural entrepreneurs and farmers improve their bottom line by saving on their utility bills, but also help improve the rural economy by retaining and creating jobs."
REAP grants fall into two distinct categories. The Renewable Energy Efficiency Improvement Program that awards money for renewable energy developments and the Energy Audit and Renewable Energy Development Assistance Program that the receiver to conduct energy audits and provides help for farms and rural businesses.
The Idaho grants will install solar arrays, LED lights and energy-efficient windows at different businesses. The two grants in Washington will go to building solar arrays with a combined capacity of 24 kilowatts, saving a combined $1,500 a year in energy costs.
The Five Idaho Recipients include:

— Mark E. Bolduc (Hagerman), $6,247

— Stephanie Elizabeth Deyo (Orofino), $5,047

— Azevedo Drywall LLC (Twin Falls County), $6,606

— City Storage Inc. (Idaho Falls), $6,489

— James C. Allen, DDS (Rexburg), $16,200
Congress has appropriated $50 million for REAP grants and loan guarantees in the fiscal year 2019. The USDA will release additional awards this fall.
Still can't find what you are looking for? Find by topic: