U.S. net farm income forecast to rise 23 percent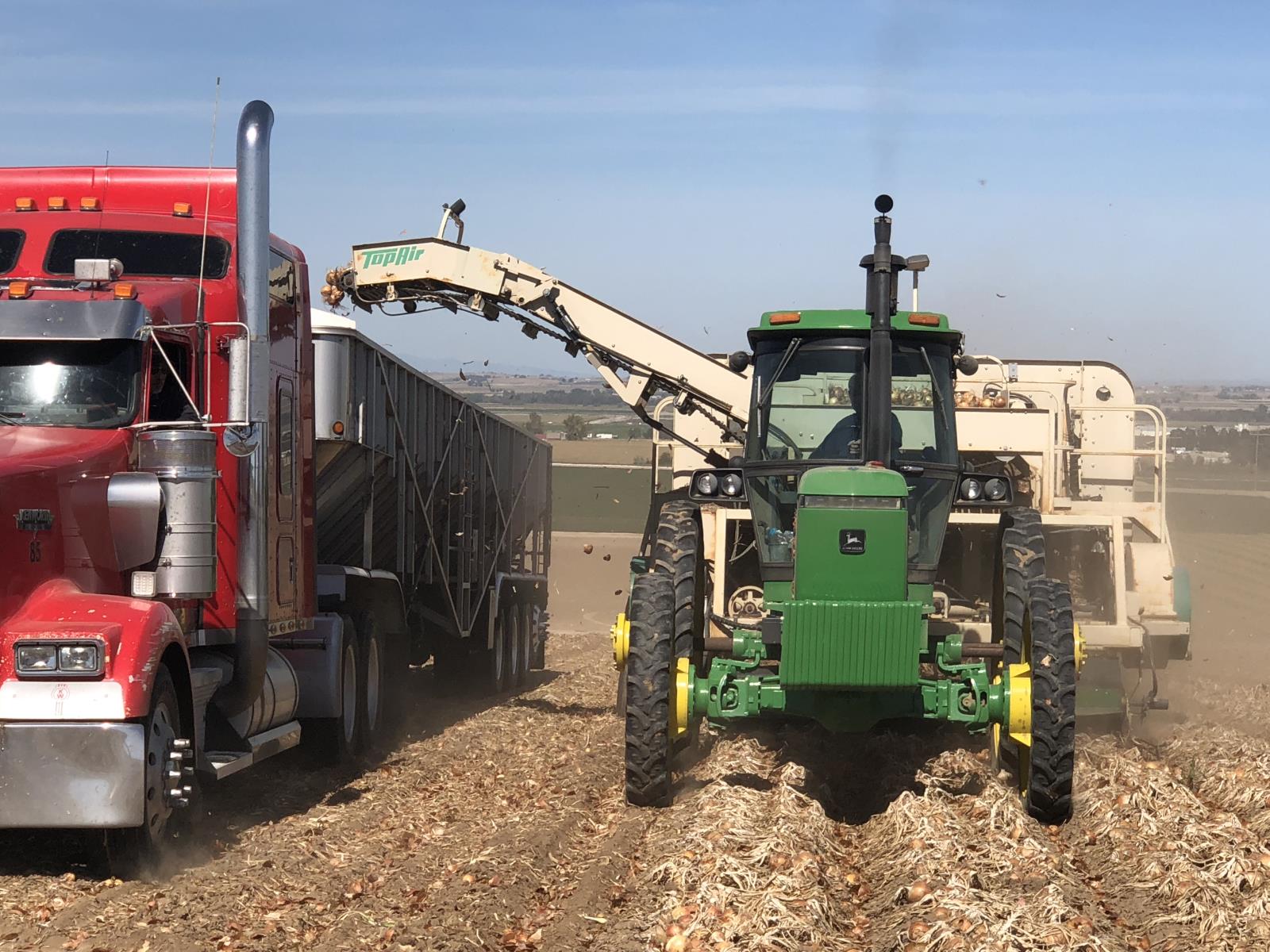 By Sean Ellis
Idaho Farm Bureau Federation
POCATELLO – Total net farm income in the United States is forecast to increase by 23 percent in 2020 despite a small decrease in total farm cash receipts.
The main reasons for the projected increase in net farm income – NFI is a broad measure of farm profits – are a significant increase in government payments to farmers as well as a small decrease in farm production expenses.
The projection was released Sept. 2 during a webinar hosted by USDA's Economic Research Service, which releases farm income forecasts three times a year.
Idaho farm economists say that projection may not hold in Idaho because Idaho farmers and ranchers are far less reliant on government payments than the average U.S. producer.
ERS is projecting that direct government payments to U.S. farmers will increase by 66 percent this year, to $37 billion. Almost all of that increase is related to assistance USDA provided to farmers and ranchers because of the impacts COVID-19 had on their businesses.
Total U.S. farm production expenses are forecast to decrease by 1 percent to $344 billion in 2020.
"The highest contributor to increased net farm income is direct government payments," said webinar host Carrie Litkowski, a USDA-ERS senior economist.
Together, the lower expenses and increase in government payments are forecast to push total U.S. net farm income to $103 billion in 2020, up $19 billion over the 2019 total and the highest level since 2013.
University of Idaho agricultural economists said the projected 23 percent increase in net farm income was probably much higher than most people were anticipating.
"It was surprising to me that it's going to be up that much. That number is just unreal," said UI Agricultural Economist Ben Eborn. "I don't think too many people expected it to be up that much, especially after the impact that coronavirus had on our economy."
But, he added, the coronavirus farm relief payments that USDA provided to producers are expected to play a major role in pushing total U.S. net farm income to its highest level since 2013.
It appears by the ERS net farm income forecast that the coronavirus farm relief payments did indeed help a lot of producers, Eborn said.
"I think those payments helped a lot of farmers," he said. "There were a lot of farmers that really did get hurt and stuck with a lot of product they couldn't sell because processing plants were closed."
At first glance, the projected net farm income release is stunning, said UI Agricultural Economist Garth Taylor. But when you look at the numbers behind the projected increase, he added, "there are going to be a lot of government payments in that."
But Taylor also said it's uncertain how Idaho farmers and ranchers will fare when it comes to net farm income this year because Idaho producers typically get much fewer government payments than the average producer across the country.
According to January estimates by Eborn and Taylor, government payments to Idaho producers contributed 7 percent to Idaho's total net farm income in 2019. That compares to 24 percent for the entire United States.
In total, Idaho farmers and ranchers received less than 1 percent of all U.S. government payments to producers last year.
Because of that, "How that projected increase in net farm income plays out in Idaho is unknown," Taylor said.
Taylor said a real bright spot of the USDA-ERS report released Sept. 2 was that total farm production costs are expected to be down 1 percent this year compared with 2019.
If that projection is realized, total U.S. farm expenses will have declined for six straight years. That follows five straight years of cost increases from 2010-2014.
"This is a story that is oftentimes overlooked," Taylor said about the declining overall farm production expenses. Those reduced costs "have really helped farmers out a lot."
Interest and fuel expenses and expenses for livestock and poultry purchases are expected to decline in 2020 but fertilizer, feed and labor expenses are expected to rise.
ERS estimates that total farm cash receipts – this is the income that producers receive for selling their commodity – in the U.S. will decline by 3 percent to $358 billion this year.
Total crop cash receipts are forecast to increase by 1 percent compared with 2019 levels while total animal and animal product cash receipts are expected to decline by 8 percent.
Across the United States, farmers' and ranchers' balance sheets are in good shape and farm equity is expected to remain relatively stable in 2020, Litkowski said.
Total farm equity in the U.S. is forecast at $2.7 trillion in 2020 while total farm debt is forecast at $400 billion.
"Historically, the balance sheet remains steady," Litkowski said.
Still can't find what you are looking for? Find by topic: