Storms provide big boost to mountain snowpack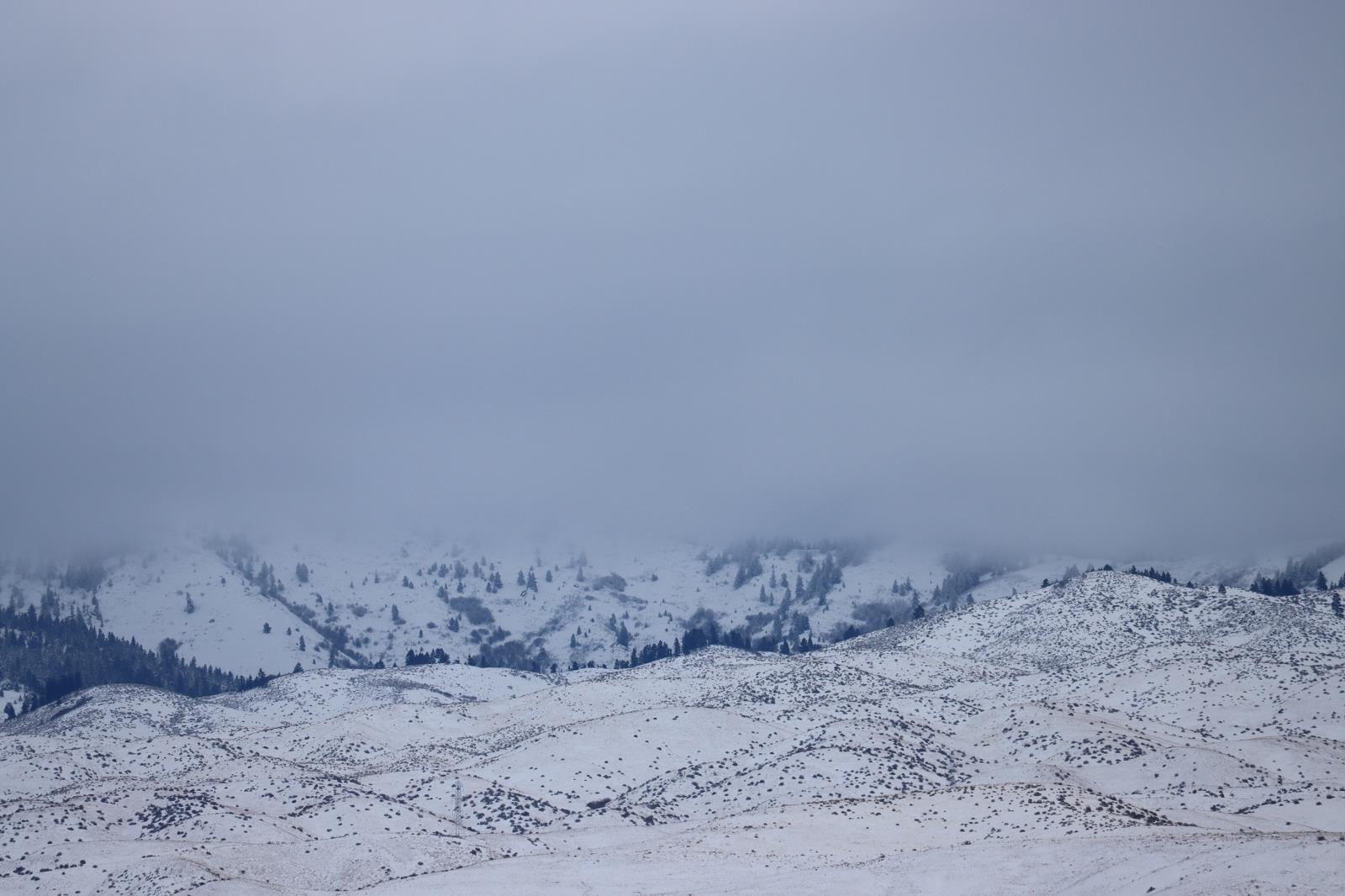 By Sean Ellis
Idaho Farm Bureau Federation
POCATELLO – The recent series of snowstorms that have pounded most of Idaho for the past several days have pushed mountain snowpack levels way up in most basins in the state.
The snowpack levels have soared as high as 160 percent of average in some basins. A week ago, snowpack levels in many basins in the state were below average; well below in some cases.
Until the recent series of storms, it had been a very slow start to the snow year, said Tony Olenichak, program manager for Water District 1, Idaho's largest water district, which encompasses the upper Snake River system and provides enough water to irrigate well over 1 million acres.
Snowpack in the Snake River basin above Palisades was 100 percent of normal as of Dec. 28. Just a few weeks ago, it was closer to 60 percent of average.
"We got a lot of snow this past week," Olenichak said.
Rainfall is good but it's the snowpack that fills Idaho's important reservoir systems, which supply water to farmers and other irrigators during the state's hot, dry summer months.
A severe drought and early season heat wave in 2021 left most of Idaho's reservoirs with much less water than they normally have heading into the next water year, which begins Oct. 1.
Irrigators were left hoping for a really good snow year to help refill the reservoir systems next year.
"We drained the reservoirs down lower than we typically drain them because it was so hot and dry last summer," Olenichak said. "We need to have an average to above-average snowpack to have any chance of refilling the reservoirs."
The recent snowstorms have been great for snowpack levels, he said, but it's still early in the snow season and a lot more is needed to ensure a good water supply for the 2022 growing season.
"It's got to keep coming to get us out of this hole we have in our reservoirs," Olenichak said. "We aren't there yet."
Bob Carter, manager of the Boise Project Board of Control, which provides water to five irrigation districts in southwestern Idaho, said the recent storms have left him optimistic about the 2022 water supply but he also said a lot more snow is needed.
Snowpack in the Boise River basin was 121 percent of normal as of Dec. 28.
A lot of factors contribute to the filling of Idaho's reservoirs and an adequate water supply, including soil moisture levels and how quickly or slowly mountain snow melts on its way to those reservoirs. If soil moisture levels are good and the snow melts at a steady pace, more of it makes it to the reservoirs.
But the biggest factor when it comes to filling the reservoirs is snow levels and as of late December, it's looking good in Idaho's mountains. But it has to continue, Carter said.
"It's a real good start but we need it to keep on coming," he said. "We have a big hole to fill in those reservoirs."
Still can't find what you are looking for? Find by topic: