Senators push for more fresh potato access to Mexico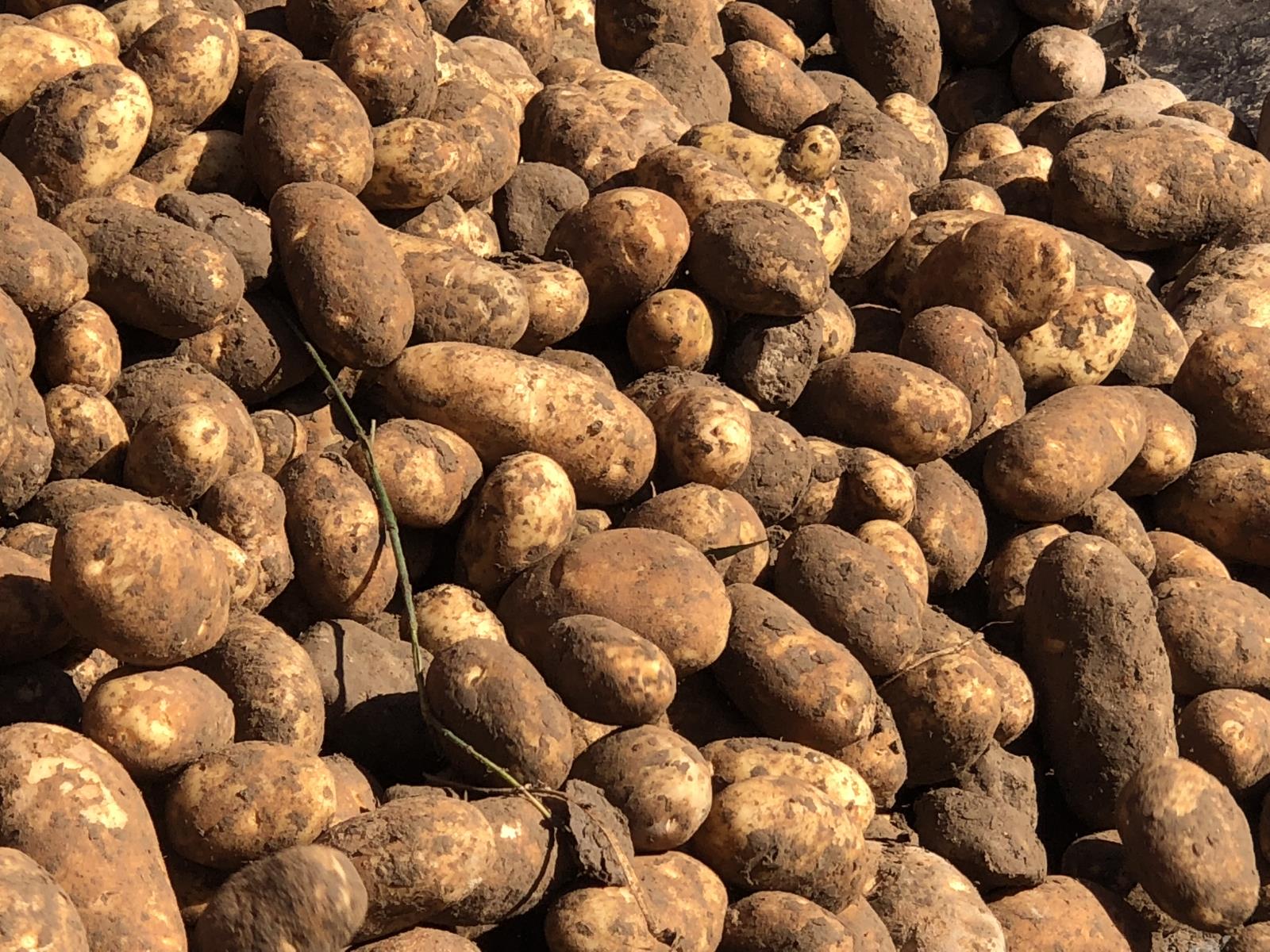 By Sean Ellis
Idaho Farm Bureau Federation
POCATELLO – Idaho's potato industry is applauding a letter issued by the state's two U.S. senators calling for increased access for U.S. fresh potato exports into Mexico.
U.S. potato producers can ship frozen, processed and dried potatoes to Mexico but their access to that nation's fresh potato market is severely restricted.
Fresh U.S. potatoes can only be exported within a 16-mile zone south of the U.S.-Mexico border.
"This limitation greatly reduces opportunities for U.S. potato producers and further limits options for Mexican consumers," states a letter from Idaho Republican Sens. Mike Crapo and Jim Risch and Sen. Cory Gardner, R-Colo.
The letter was sent to U.S. Secretary of Agriculture Sonny Perdue and U.S. Trade Representative Robert Lighthizer and asks them to continue advocating for increased access for U.S. fresh potato exports to Mexico during any trade negotiations with the Mexican government.
"We encourage you to consider the use of all available mechanisms, including the new dispute resolution authority under the (U.S.-Mexico-Canada Trade Agreement), to ensure Mexico honors its agreement to allow U.S. potatoes to reach Mexican consumers," the letter states.
Mexico, with a population of more than 126 million people, is the third largest importer of U.S. potato products even with the restriction on fresh potato exports and gaining access to all of the Mexican market is the U.S. potato industry's top priority, said Idaho Potato Commission CEO Frank Muir.
"It has been for some time," he said. "Mexico would be an incredible market for" the U.S. fresh potato industry.
The U.S. potato industry is currently shipping about 100 truckloads of fresh potatoes within the 16-mile zone in Mexico and Idaho has about 25 percent of that market share, Muir said.
He said he has not done any hard projections on what opening all of Mexico to fresh U.S. potatoes would mean in dollar terms but based on the 100 truckloads a week already being shipped there, "you can imagine it would be a pretty significant opportunity."
According to an industry email update by IPC, the U.S. potato industry was promised by Mexico 20 years ago that American potatoes would be allowed into Mexico in exchange for Mexican avocados being allowed into the United States.
"The United States has complied with the deal; Mexico has not," the industry update stated.
It added that the "U.S. potato industry has begun to explore the imposition of tariffs on Mexican avocados to compensate U.S. potato growers for the 20 years of lost sales caused by Mexico's failure to comply with their part of the agreement."
According to the senators' letter, U.S. potato exporters were finally allowed to export fresh potatoes throughout all of Mexico beginning on May 19, 2014. But the Mexican potato industry sued the Mexican government and the general U.S. fresh potato export ban was reinstated. The issue is pending before the Mexican Supreme Court.
Idaho leads the United States in potato production and produces about a third of the nation's total spud crop. Potatoes are Idaho's top crop in terms of farm cash receipts and are a multi-billion-dollar industry in the state.
IPC Chairman Nick Blanksma, a potato farmer from Hammett, said gaining access to all of Mexico would represent a huge opportunity for the Idaho and U.S. potato industry.
"It would do great things for our fresh industry and our supply chain to be able to tap into that market," he said. "We've done a really good job in that 16-mile zone and America would do well selling fresh potatoes into Mexico."
Based on how many U.S. potatoes are already being sold within the 16-mile zone in Mexico, "We should be able to compete well in that market," said IPC Commissioner Ritchey Toevs, a potato farmer from Aberdeen. "Getting access to all of the market in that nation would be huge."
Muir said the U.S. potato industry has surpassed all of the hurdles that are required by the two nation's trade agreement to ship potatoes into all of Mexico.
"It's time for Mexico to allow fresh U.S. potatoes beyond that 16-mile limit," he said. "This has been a long time coming."
Still can't find what you are looking for? Find by topic: