Scoular announces new barley program in Idaho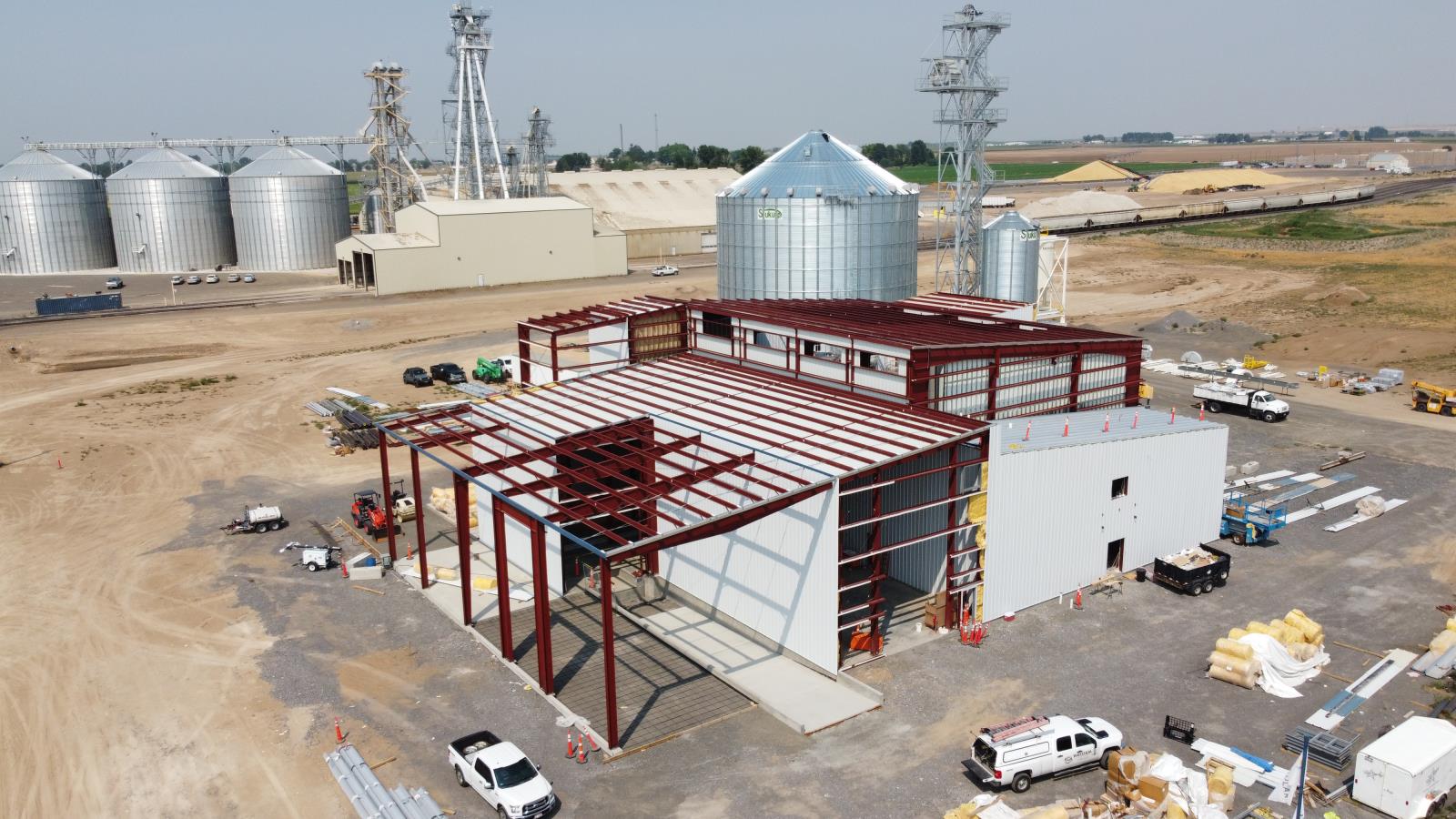 By Sean Ellis
Idaho Farm Bureau Federation
POCATELLO – Scoular Co. has announced a new program that seeks to promote food and feed barley varieties as economically viable rotation crops for Idaho farmers
Idaho leads the nation in total barley production and Idaho farmers plant around 500,000 acres each year. Most of Idaho's barley acres are malt varieties produced for the beer brewing industry.
Scoular's new Barley MVP program, which was announced Aug. 4 and is launching in time for the fall planting season, will focus on helping Idaho growers expand the production of barley varieties that are produced for the animal feed or human food markets.
Those markets are growing fast, said Andy Hohwieler, a Scoular trade unit manager based in Twin Falls, and "farmers can help meet that demand by incorporating barley into their crop rotation."
Demand for feed barley by the livestock market in particularly is growing rapidly, he said.
"Barley is a highly sought after feed ingredient specific to the Idaho dairy and feedlot industries," Hohwieler said. "The demand from those sectors year in and year out far exceeds (the) amount of barley that is available to the feed markets. Dairymen and feedlot operators would love to include more barley in their rations if it was available."
One of the main goals of the Barley MVP program, he said, is to educate Idaho farmers about how food and feed barley varieties can be an economically viable crop rotation for them.
Most farmers in Idaho are familiar with malt barley, which is well established in the state, but not so much with food and feed barley varieties, Hohwieler said.
"We feel that barley has a legitimate place in the rotation for farmers across Idaho," he said. "What the essence of Barley MVP is really all about is shining the spotlight on barley and providing the information and the tools to the growers about how barley can fit into their enterprise, into their crop rotation, and the value that it can bring to them. It really is an all-encompassing program to bring an awareness to barley and what that means to the grower."
Hohwieler said Idaho farmers converted more than 12,000 acres to production of feed and food barley varieties this year and the company expects that number to grow to 50,000 acres over the next five years.
Scoular last year announced it is building a $13 million barley facility in Jerome that will produce a barley protein concentrate for the aquaculture and pet food industries. The 15,000-square-foot facility, which is expected to open this fall, will also produce a high-energy liquid feed supplement for cattle feeders.
The 50,000-acre total that Scoular expects will be planted to food and feed barley varieties in Idaho over the next five years includes barley varieties that will be grown for the Jerome plant as well as varieties that will be planted as part of Scoular's overall food and feed barley initiative in Idaho.
Hohwieler said those anticipated extra barley acres in Idaho will be in addition to the current malt barley acres in the state.
"We don't expect those additional acres will take away from malt acres in Idaho," said Idaho Barley Commission Executive Director Laura Wilder. "It will add to current Idaho barley acres."
"Scoular's new Barley MVP program is exciting news for the Idaho barley industry," Wilder said. "The company's expanded focus on barley and initiatives around their new barley protein concentrate facility (in Jerome), as well as feed barley and food barley, will increase total Idaho barley acres."
Hohwieler said the new program will provide a variety of risk management tools and high-yielding seed varieties for farmers seeking alternative rotation crops.
One of the big benefits for farmers who participate in the program, he said, is that Scoular will provide its global marketing expertise.
The 128-year-old company has $6 billion in sales and focuses on supply chain solutions for end users and suppliers of grain, and feed and food ingredients. Scoular operates more than 100 offices and facilities in North America and Asia, including in Twin Falls and Jerome.
Farmers interested in learning more about the Barley MVP program can visit Scoular.com/barleymvp online or call Scoular's Twin Falls office at (208) 324-0147.
Still can't find what you are looking for? Find by topic: