Release of Census of Ag data delayed until April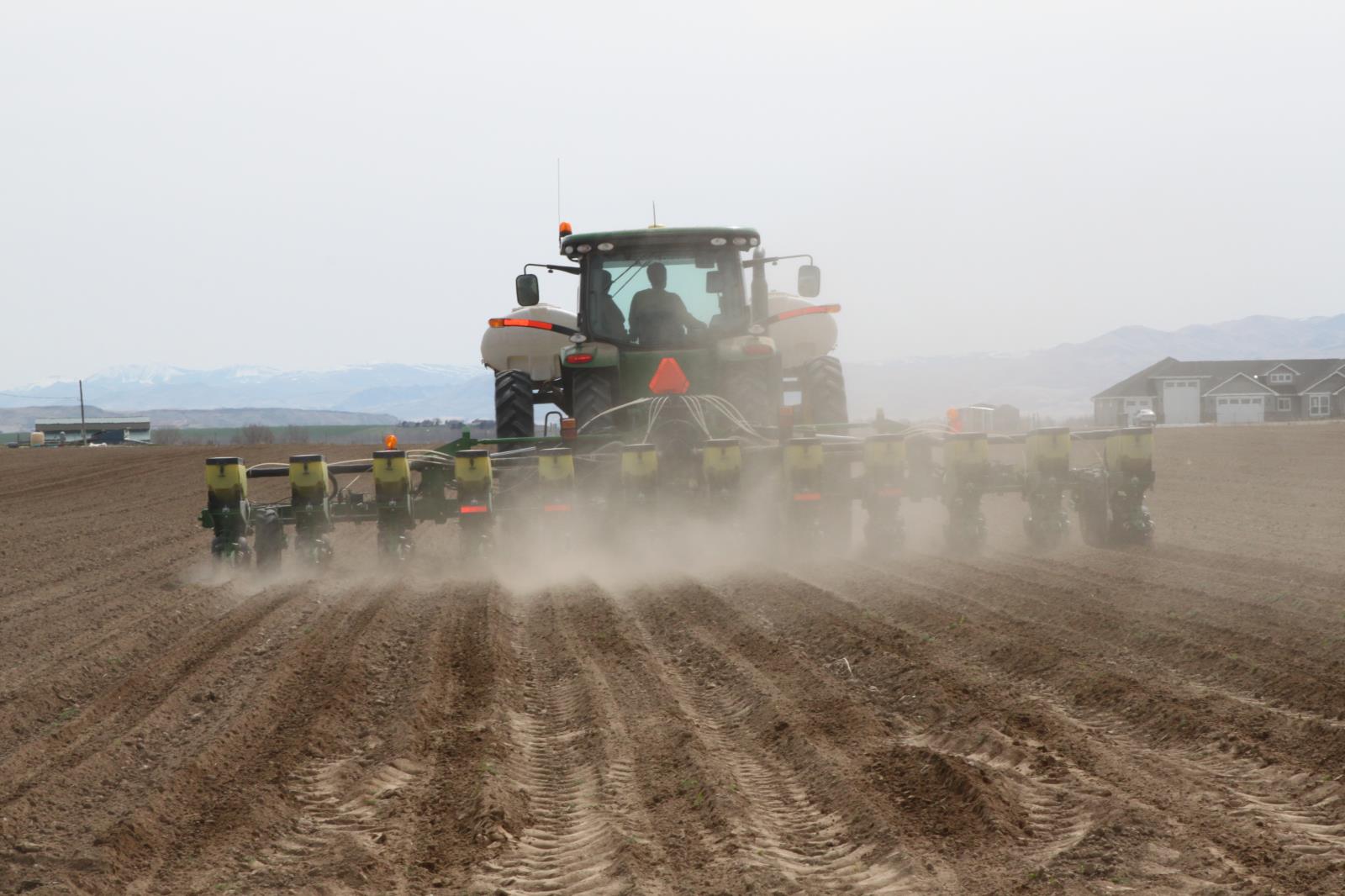 By Sean Ellis
Idaho Farm Bureau Federation
BOISE – The release of data from the 2017 Census of Agriculture has been delayed because of the government shutdown.
USDA had planned to start releasing data from the census beginning Feb. 21 but has changed that date to April 11.
The census is taken every five years and is a complete count of every farm and ranch in the United States that produces or would normally produce at least $1,000 worth of farm products during the census year.
It includes information on land use and ownership, production practices, income, expenditures and operator characteristics for every county in the nation.
"A lot of people are interested in that data and are looking forward to it," Randy Welk, Idaho state statistician for USDA's National Agricultural Statistics Service, told Food Producers of Idaho members recently.
He told Farm Bureau later that in his first six months as NASS' Idaho state statistician, "I have received more inquiries about the Census of Agriculture than about all other (NASS) programs combined."
The census data contains a host of information down to the county level about farm production.
"There is no other publicly available agricultural dataset containing this level of detail down to the county level," Welk said. "Inquiries have come from University of Idaho staff, commodity groups, industry folks, producers, legislators, etc. Anyone interested in Idaho agriculture data is interested in the Census of Agriculture."
While the 2017 census was being conducted, NASS officials said they planned to capture more data about female and young farmers and ranchers as well as military veterans who are producers.
A significant amount of federal and state funds is allocated to the agricultural industry based on Census of Ag data and it also is used to help shape farm programs and policies.
"It's used by a lot of businesses as well," said Chris Mertz, director of NASS' northwest regional field office. "A lot of people use that report."
He said NASS officials have been contacted by a lot of people about the 2017 report since its release was delayed.
"It's been nice to see that many people contacting us looking for that information," he said. "It shows that a lot of people are using the report to help promote and advocate for agriculture."
USDA collected data for the recent census during 2017 and part of 2018.
Idaho ranked No. 12 in the nation, up from No. 25 during the 2012 Census of Ag, when it came to the percentage of farmers and ranchers in the state who returned a 2017 census survey.
Idaho finished with a 74.3 percent response rate, which was down slightly from the state's 2012 rate of 74.7 percent but ahead of the overall U.S. response rate of 71.8 percent, which was down from 74.6 percent in 2012.
By comparison, Oregon's response rate was 73.4 percent, down from 76.7 percent in 2012, and Washington's rate was 71.4 percent, down from 76.1 percent.
Welk said NASS will conduct follow-on census surveys for aquaculture, irrigation and water management, horticulture and organic production. Data collection for those surveys is either under way or will begin later this year.
The organic survey information will be of particular interest given that sector's rapid growth, Welk said.
"I get so many calls on organic right now," he said.
Data collection for the organic follow-on survey will begin in December. The only question asked about organic production during the 2017 Census of Agriculture was on total gross value of sales.
Still can't find what you are looking for? Find by topic: