Potato industry's annual D.C. Fly-in moves to Zoom format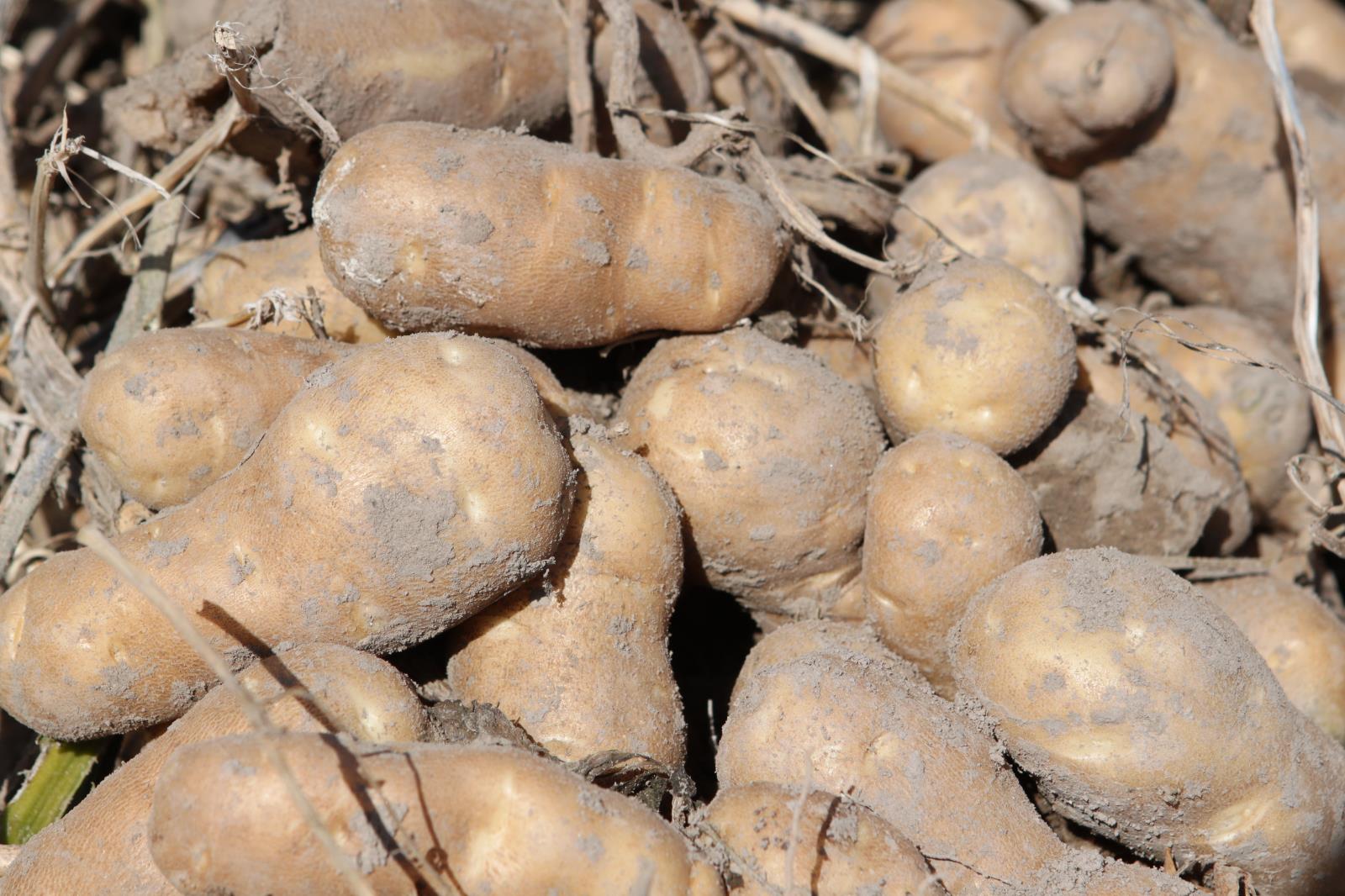 By John O'Connell
Intermountain Farm and Ranch
With the click of a mouse, U.S. potato growers will participate this month in a lobbying trip that usually requires them to board a plane and put in nearly a week of long days in Washington, D.C.
Federal lawmakers and bureaucrats aren't accepting in-person visitors amid the COVID-19 pandemic. Consequently, the National Potato Council's annual Potato D.C. Fly-in will involve industry sessions and meetings with officials over Zoom.
The NPC, which serves as the potato industry's voice in the nation's capital, will also be hosting its annual meeting remotely. The annual meeting is scheduled for Feb. 21. The virtual Fly-in will follow from Feb. 22-26.
NPC CEO Kam Quarles said between 120 and 140 growers from throughout the country, including a large contingent from Eastern Idaho, usually participate in the Fly-in. It remains to be seen how the virtual format will affect participation, but he believes many growers who haven't had the time to attend in the past will benefit from the ease of access.
Quarles also believes Zoom discussions will be easier logistically for lawmakers and officials to fit into their busy schedules.
"I think we're going to have a very strong event for these attendees," Quarles said.
He plans to retain pieces of the virtual format in future Fly-ins, once life returns to normal from the coronavirus pandemic. But he emphasized that the potato industry has effected great change through face-to-face dialogue with policymakers during past Fly-ins.
"There's no substitute for being in D.C. and meeting directly with your legislators and also the folks down at USDA who make the decisions about our industry," Quarles said. "We like to say if you're not at the table, you're on the menu."
NPC's annual meeting is typically hosted in conjunction with its large industry convention. From this year going forward, however, Quarles said it will be scheduled in conjunction with the Fly-in. He believes goals set during the meeting help growers in their dialogues with officials.
Believing "Zoom fatigue is a real thing," Quarles has worked to condense the virtual Fly-in schedule as much as possible. Each day of the Fly-in will start with a general session, featuring a different keynote speaker. Some of the speakers will include Sen. Susan Collins, R-Maine, Rep. Jared Golden, D-Maine, and Rep. David Scott, D-Georgia.
Each afternoon, growers from major potato states will group together and meet with members of their respective congressional delegations. Quarles said Idaho is usually represented by 20 to 40 growers.
Trade will be among the growers' top issues. Quarles said the U.S. potato industry lost some Pacific Rim access when the U.S. walked away from the Transpacific Partnership Agreement. He said growers will seek to get trade benefits with more countries in the region and level the playing field with the Pacific Rim.
Access for fresh potatoes into Mexico will be another big talking point.
More than $250 million in U.S. potato products are currently shipped annually into Mexico, which is the third largest foreign market for U.S. spuds behind Japan and Canada, according to NPC. Fries and processed potato products represent the bulk of exports to Mexico, due to the country's current restriction on accepting fresh U.S. potato shipments beyond about 16 miles from its border with the U.S.
A couple of cases to restore full access for fresh U.S. spuds into all of Mexico are now pending before Mexico's National Supreme Court of Justice. Quarles anticipates the court will issue a ruling during the first quarter of this year.
Quarles said the U.S. is guaranteed access to its fresh potatoes into all of Mexico under trade agreements; Mexican potato growers have blocked full access. If the ruling doesn't go the U.S. potato industry's way, Quarles said NPC will urge U.S. trade representatives to push for heavy tariffs on Mexican avocados.
Quarles said NPC will advocate for the passage of a large infrastructure bill, which would help shippers move truckloads of spuds, and the organization also supports implementing certain regulatory efficiencies pertaining to transportation.
They'll speak in support of funding for agricultural research and potato breeding programs. Quarles said they'll also urge lawmakers to maintain language in recent appropriations bills preventing USDA from placing strict limits on consumption of potatoes in school nutrition programs.
Quarles would also like to see the House of Representatives once again move forward with agricultural labor reform, and for the Senate to act upon it. During the last session, Rep. Mike Simpson, R-Idaho, got the House to pass the Farm Workforce Modernization Act, which died in the Senate.
"That's a huge issue for our industry," Quarles said.
Still can't find what you are looking for? Find by topic: