Models predict wet winter in Southern Idaho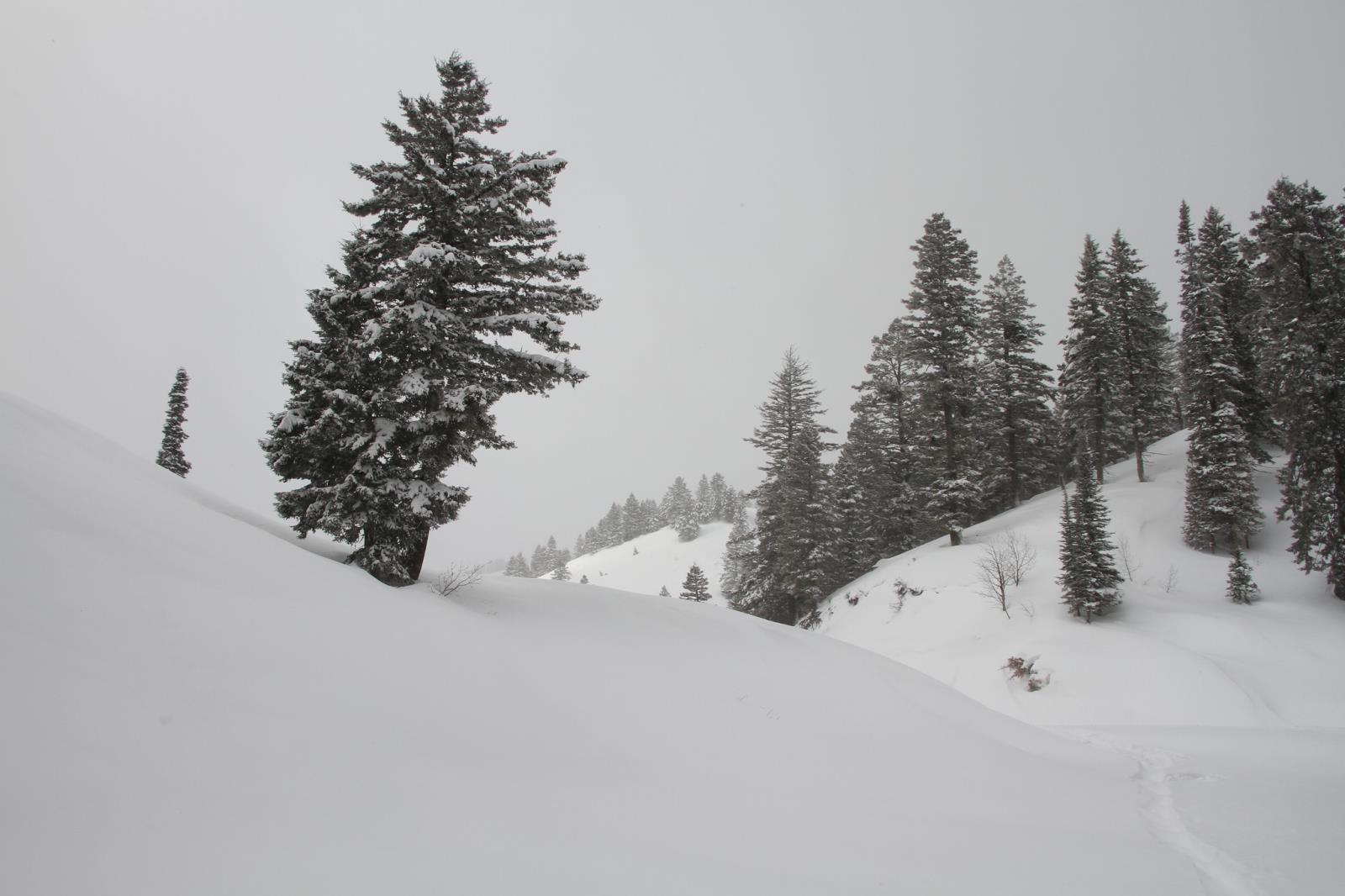 By John O'Connell
Intermountain Farm and Ranch
Coming off a strong water year, Aberdeen-Springfield Canal Co. General Manager Steve Howser is encouraged by weather models showing the region is likely in store for another wet winter.
State water officials discussed the favorable winter outlook Nov. 5-6 during the annual fall meeting of the Idaho Water Supply Committee, conducted remotely via Zoom.
The experts said the emergence of a La Nina weather pattern, marked by cooler ocean temperatures near the equator, should result in average or better snowpack this winter throughout Southern Idaho.
They also predicted a snowy forecast starting on Nov. 13 that will mark the beginning of a "significant pattern change" with wetter-than-normal weather that should persist throughout the next three months.
"Only a small portion of Idaho is categorized in drought," said Idaho Department of Water Resources Hydrologist David Hoekema, referring to central Blaine County. "The rest of Idaho is on the verge of drought. With this La Nina coming in, that should really help."
Erin Whorton, with USDA's Natural Resources Conservation Service, added, "I'm feeling optimistic about our upcoming water year with the La Nina winter."
Aberdeen-Springfield Canal Co. started the past irrigation season with ample storage in Upper Snake River reservoirs thanks to another wet winter.
Heavy rainfall in June allowed Howser and other area irrigators to decrease their diversions, thereby keeping reservoirs full into the peak irrigation period.
Despite a turn toward drier weather for the remainder of the summer, Howser finished off the water year with about 95,000 acre-feet of carryover in the reservoirs. An acre-foot is the volume needed to cover an acre of land with a foot of water.
Howser said his current carryover is equal to more than 40 percent of his full storage volume.
"Any time I can get 25 percent of our total storage in carryover I'm a pretty happy guy," Howser said. "That status of the reservoirs and the prediction of a normal snowpack sets us up for a normal water year next year with no worries."
Howser said if he were to start the irrigation season with full reservoir storage and normal natural flows in the Upper Snake River Basin, he would be well positioned to endure two consecutive short water years.
Morgan Colonel, head snow maker at Pebble Creek Ski Area in Inkom, is also encouraged by the outlook for a wet winter.
"We're hoping for cold and wet and that's what we've been hearing from everybody I've been talking with," Colonel said.
A cloud seeding program led by Idaho Power that also involves state irrigators further bolstered the snowpack for the water year that ended Oct. 1. Cloud seeding entails emitting a silver iodide vapor from ground-based generators or aircraft to create more water droplets in the clouds during snowstorms.
The program resulted in 11.2 percent more snow in the Payette Basin, 12 percent more snow in the Boise Basin, 10 percent more snow in the Wood River Basin, 5.7 percent more snow in the Snake River Henry's Fork and 8.2 percent more snow in the Upper Snake River Basin, according to program estimates.
In addition to aircraft, the local program utilizes 17 remote stations in the Payette, 15 remote stations in the Boise and Big Wood basins, 25 remote stations and 25 manual stations in the Upper Snake, officials said.
Officials said most of the state had a good water year during 2020, aside from the Big Wood, Little Wood and Big Lost drainages, where irrigators had to cope with reduced streamflow runoff and irrigation supplies.
Still can't find what you are looking for? Find by topic: