Idaho Wheat Commission adds new commissioner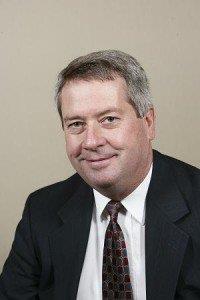 Idaho Wheat Commission news release
BOISE – Wayne Hurst of Burley has been appointed by Gov. Brad Little to serve as a commissioner with the Idaho Wheat Commission representing district three.
Hurst replaces Ned Moon of Heyburn, who was appointed to the commission in 2011.
"The Idaho Wheat Commission is honored to welcome Wayne as the newest addition to the commission," said IWC Chairman Cory Kress of Rockland. "Wayne comes with a distinguished history of service in the wheat industry, and we are confident he will represent Idaho farmers well."
Prior to his appointment to the Idaho Wheat Commission, Hurst was actively involved in state and national grain organizational leadership for nearly two decades as president of the Idaho Grain Producers Association and National Association of Wheat Growers, chairman of the National Wheat Foundation and the vice chair of the Railroad-Shipper Transportation Advisory Council.
Hurst grew up in Declo in Cassia County on a multi-generational family farm. He and his wife, Sherrie, own and operate a diversified row crop operation in the Declo/Albion area where they grow wheat, sugar beets, dry beans, and alfalfa on the same land Hurst's grandparents cultivated nearly a century ago.
The Idaho Wheat Commission is a self-governing, quasi-state agency led by five commissioners appointed from around the state by the governor to serve up to two five-year terms.
"I appreciate the commissioners, including Ned [Moon], for the service they extend to Idaho's wheat-growing families to keep wheat profitable," Hurst said. "We need markets, we need research, we need to be able to survive long-term and continue to feed the world.
"I'm grateful to be a wheat farmer who feeds families around the world, and I'm glad to be able to serve the industry as a commissioner. I'm here to learn and fill my responsibility to the best of my ability."
Hurst is actively involved in his church and both civically and culturally in his community. He studied music and agriculture, respectively, at Brigham Young University and Idaho State University and is fluent in Spanish.
Wayne and Sherrie have five children and 12 grandchildren.
Still can't find what you are looking for? Find by topic: