Idaho, U.S. chickpea acres drop sharply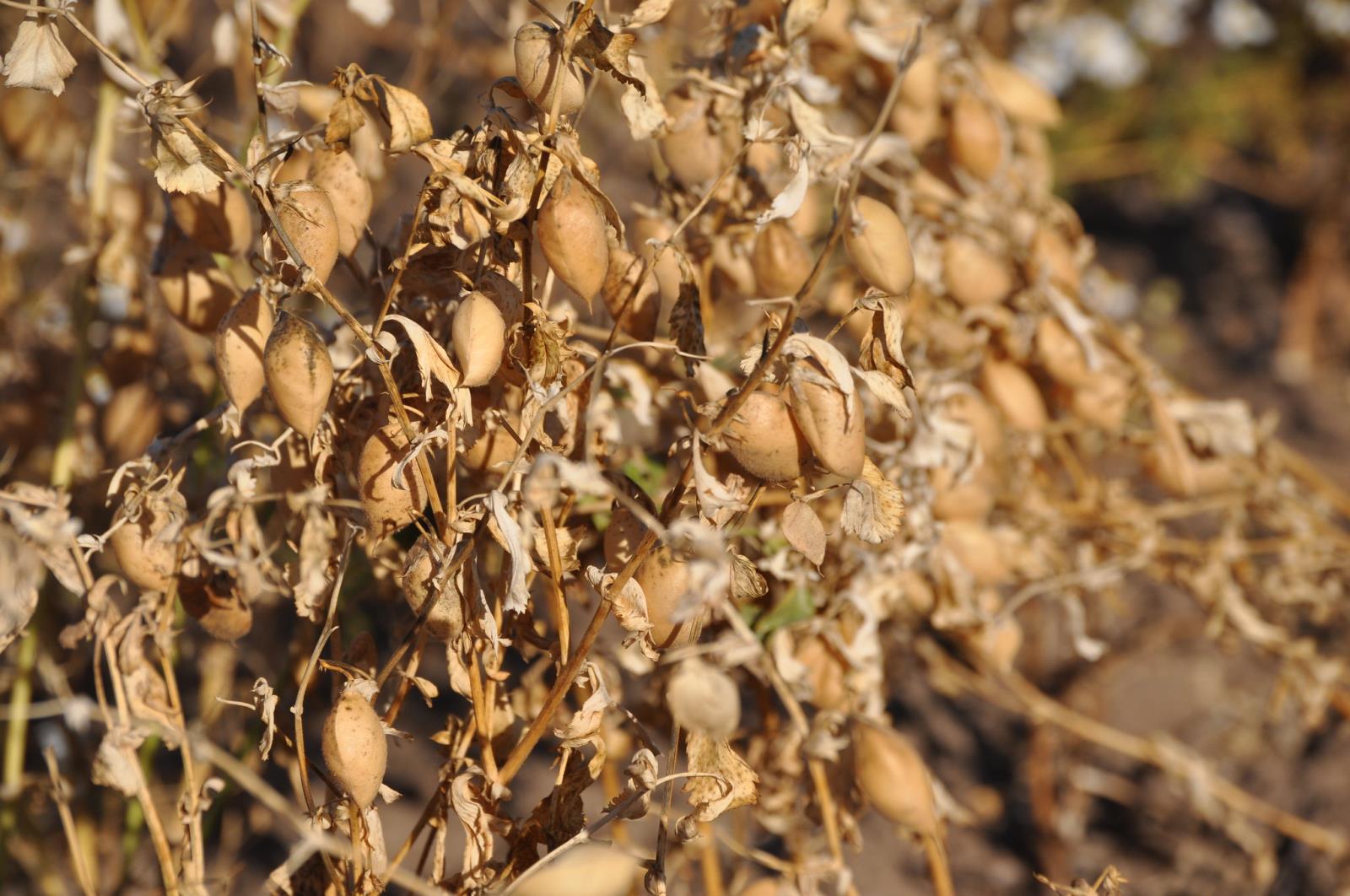 By Sean Ellis
Idaho Farm Bureau Federation
POCATELLO – As farm-level prices for chickpeas have declined significantly the past two years, so have U.S. and Idaho chickpea acres.
More than half of all chickpeas, also known as garbanzo beans, produced in the United States are grown in Idaho and Washington.
U.S. chickpea acres began soaring starting in 2016, when they hit 325,000, up from 207,000 the previous year. They jumped to a record 603,000 acres in 2017 and then reached 850,000 in 2018.
That's when farm-level prices were near 40 cents a pound, but as prices began falling, so did acreage.
Total U.S. chickpea planted acreage fell to 450,000 in 2019 and planted acres this year are at 304,000, down 33 percent from last year, according to USDA's National Agricultural Statistics Service.
NASS puts Idaho's total planted chickpea acreage at 73,000 in 2020, down 17 percent from 88,000 in 2019.
NASS estimates Idaho farmers planted 65,000 acres of large chickpeas this year, down from 68,000 last year, and 8,000 acres of small chickpeas, down from 20,000 in 2019.
Washington's total chickpea acreage in 2020 is estimated at 90,000, down 18 percent from 110,000 last year.
Dirk Hammond, administrative services manager for George F. Brocke and Sons, which processes pulse crops in Kendrick, Idaho, said the declining prices and acres are a result of oversupply.
"There is a lot of supply and not enough demand," he said.
The rapid rise in U.S. chickpea acres followed 2016 being dubbed "Year of the Pulses" by the United Nations.
In Idaho, chickpea acreage expanded from 70,000 in 2015 to 92,000 in 2016, then 118,000 in 2017 and 134,000 in 2018.
During that time, chickpeas were on a roll in the United States, as demand, acres and prices continued to increase together for several years in a row.
But U.S. and Idaho chickpea acreage fell sharply during 2019 and 2020 as prices went from roughly 40 cents per pound all the way down to 16 cents per pound, which is below what many farmers need to break even, Hammond said.
The acreage declines "are all driven because those producer-level prices went from the 40s to 16 cents," he said.
The price decline started happening after India, the world's largest consumer of chickpeas, slapped tariffs on several products, including garbanzos. At about the same time, China also closed its market to chickpeas for about 18 months.
"At the same time that acres reached their highest level ever, we suffered the loss of two major markets," Hammond said. "It was a perfect storm of historically high production and the loss of two major markets…."
Craig Fleener, a farmer in Moscow, Idaho, didn't plant any chickpeas this year, partly because of a tough harvest year in 2019 due to late rains, but mostly because of the price drop.
"That's the main thing," he said. "The price drop was very dramatic. That's just not enough money."
Hammond said that farmers and industry leaders are hopeful the dramatic drop in acreage might soon lead to a bump in prices.
"With fewer supplies and fewer acres, we're hoping we might see a little bit of a price increase with garbs," he said.
Still can't find what you are looking for? Find by topic: