Idaho's minimum H-2A rate increases 7 percent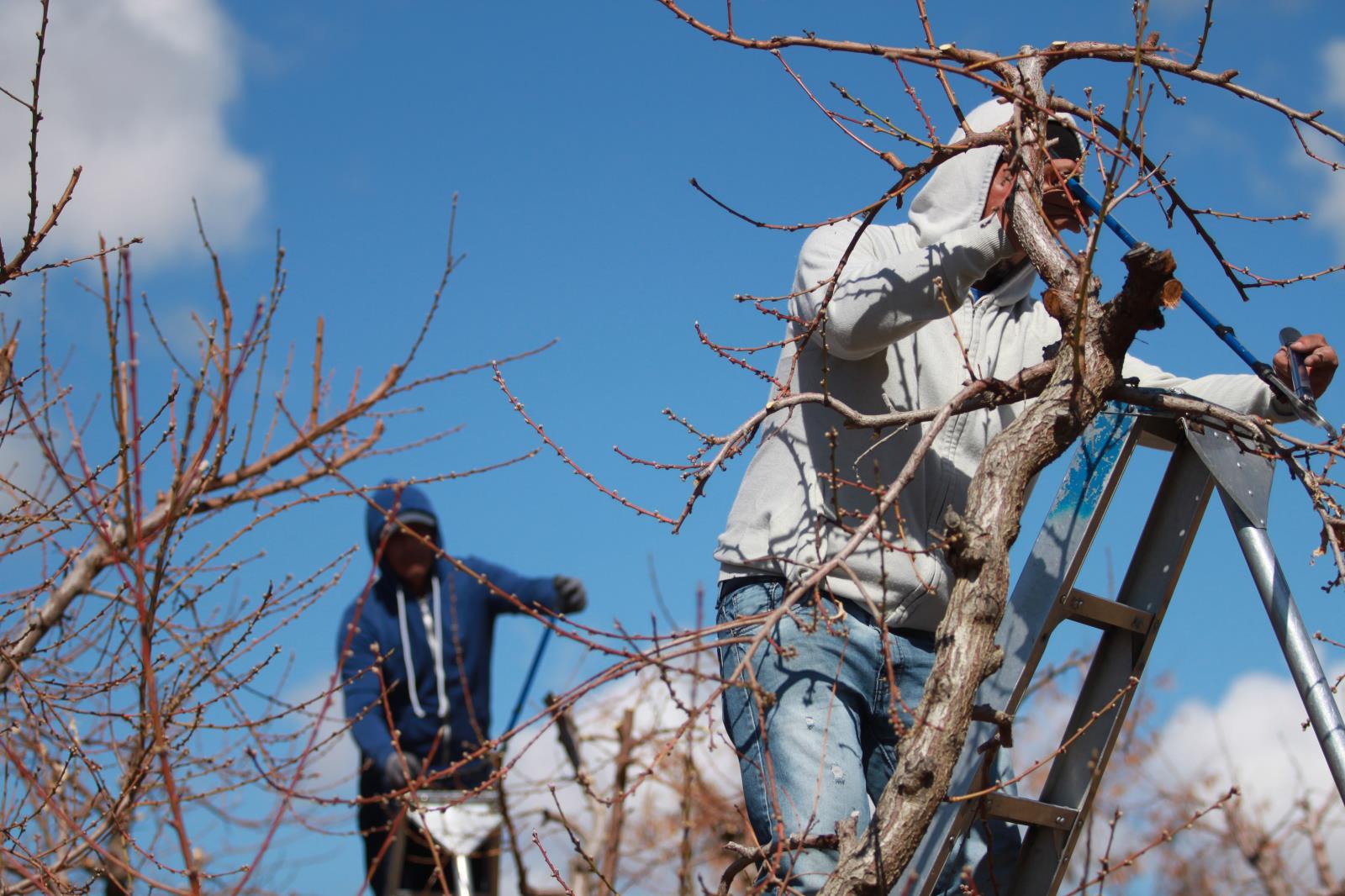 By Sean Ellis
Idaho Farm Bureau Federation
POCATELLO — The minimum wage that Idaho farmers, ranchers and other agricultural employers must pay foreign guest workers in 2021 will increase 93 cents per hour over the 2020 rate.
That means Idaho ag employers who use foreign guest workers under the federal H-2A visa program this year will need to pay them a minimum of $14.55 per hour, which is a 7 percent increase over last year's rate of $13.62 per hour.
Nationwide, the 2021 rate is $14.62, which is an increase of 63 cents per hour or 4.5 percent.
The rates became official Feb. 23.
The federal H-2A agricultural guest worker program allows farmers, ranchers and other ag operations that can't find enough domestic workers to bring in foreign guest workers to fill jobs on a temporary or seasonal basis.
Besides paying for their housing and transportation to and from the United States, farm operations that use H-2A workers must pay them a minimum wage mandated by the federal government.
That wage, which varies by state, is determined annually by the U.S. Department of Labor based on USDA farm labor wage surveys of non-supervisory farm and ranch workers in a particular area.
The rate is known as the adverse effect wage rate or AEWR.
This year's increase in the AEWR comes on top of several similar increases in recent years and Idaho's AEWR rate has increased by 25 percent since 2016.
According to the U.S. Department of Labor, ag employers in Idaho submitted 1,200 applications seeking a total of 5,600 H-2A workers in 2020.
Nationwide, ag employers use more than 250,000 H-2A workers in a given year.
Officials from companies that help Idaho ag employers file the paperwork needed to obtain H-2A workers said this year's increase will have a significant negative impact on those who use the federal guest worker program.
"It's a pretty big jump, again," said Joel Anderson, stressing the "again" part. He is executive director of the Snake River Farmers Association, a non-profit group of agricultural producers that helps members process H-2A applications.
"That's what's frustrating; it's happening year after year," he said. "At what point is it no longer sustainable for ag producers?"
Jennifer Uranga, who owns Mountain West Ag Consulting, which specializes in H-2A issues, said the almost annual considerable increases in the AEWR rate are discouraging for farmers and ranchers and other ag employers.
"I'm hearing the same things I heard the last time it went up: When is this going to stop? This isn't affordable … It's like nobody's listening," she said. "The American farmer is saying, 'When is this going to stop because we can't afford it.'"
Even though the federal H-2A program is cumbersome and expensive, many ag employers turn to it because they can't find domestic workers anymore, Uranga said.
The farm labor situation is particularly bad in the fast-growing Treasure Valley area of southwestern Idaho, she said, and this year's AEWR increase will hit ag employers there hard.
Michael Williamson, who manages a fruit orchard near Caldwell in southwestern Idaho, has been on the verge of hiring H-2A workers for the past several years but he said this year's 7 percent increase in the AEWR rate "doesn't encourage me to do it this year."
On the other hand, he added, "If you don't have people, it's a lot more expensive to not get your harvest done."
Williamson is discussing the situation with another farmer and they are trying to determine whether it's possible and economically feasible to jointly file an H-2A application and share workers.
Anderson said many ag employers who use H-2A labor believe the AEWR rates don't accurately reflect what is happening in their area.
The USDA farm labor wage surveys used to determine AEWR rates include H-2A workers, which artificially pushes the rates up every year, he said.
"It adds those wages back to the data pool so obviously it's going to continue to go up," Anderson said. "It's an upward spiral, out of control. The rate is unsustainable and out of touch with the reality of what is really going on on the ground with market conditions."
"The supply and demand side of things shows that these increases are not reasonable and not rational," he added. "These wages aren't in step with what local economies … can bear."
Uranga said the formula used to determine the rates needs to be changed to reflect the reality of what is really happening with wages in particular areas.
If the cost of using the program continues to increase artificially, many farmers and ranchers won't be able to afford to stay in business and that will ultimately drive food production to other nations, she said.
"Something has to change or there will be consequences for (American agriculture)," Uranga said. Elected officials "and American consumers need to understand the consequences of where this is going."
Anderson said the impact this year's AEWR increase will have on ag employers is exacerbated by the fact that until Dec. 23, ag employers assumed the rate would be frozen during 2021 and 2022.
A new DOL rule that would have done that went into effect Dec. 21 but was halted by a court injunction two days later. The injunction was issued by a federal district court judge in California.
Still can't find what you are looking for? Find by topic: