Idaho ranchers prepare for upcoming auctions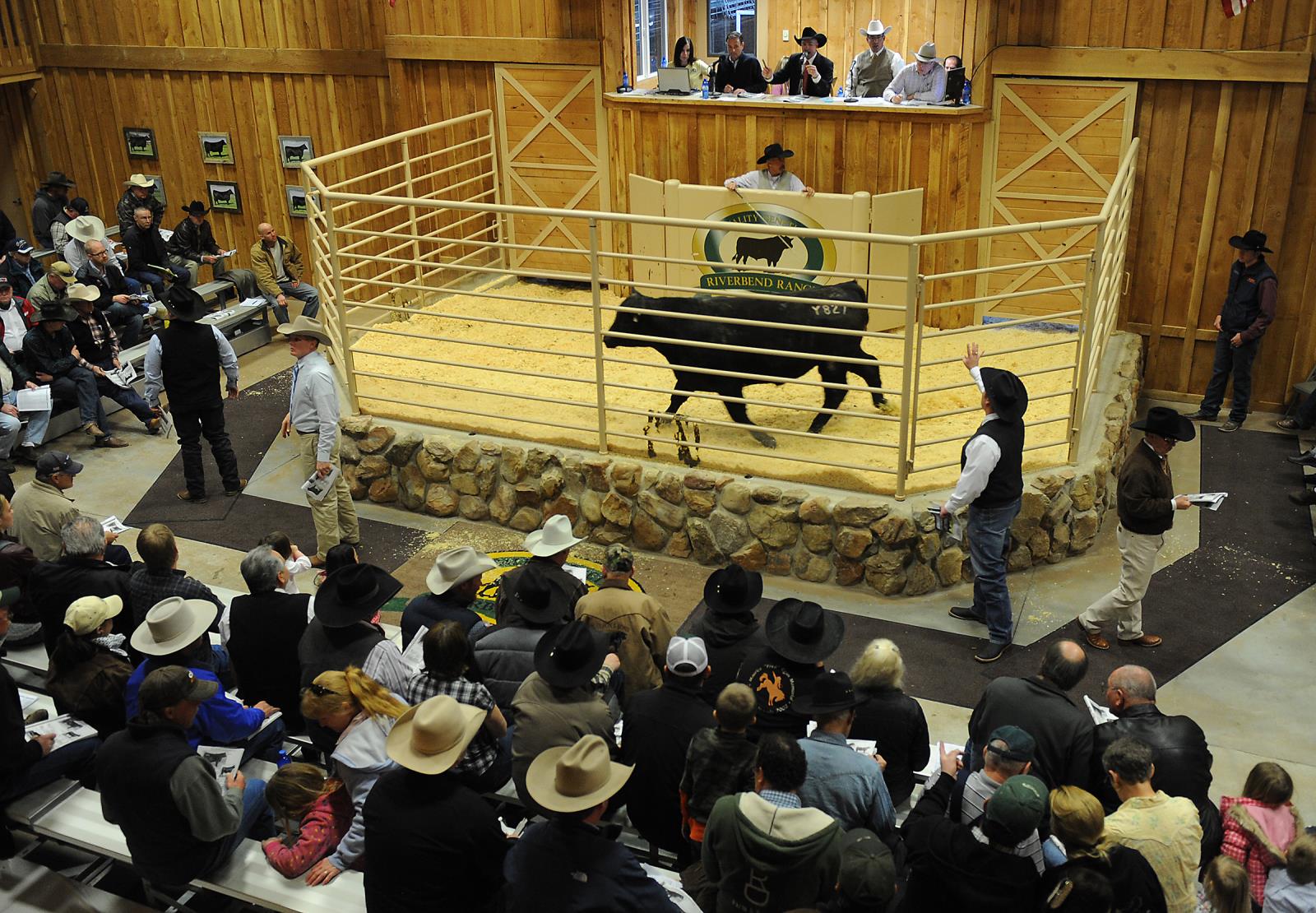 By Bill Schaefer
For Idaho Farm Bureau Federation
It's been a tough year for the nation's cattle industry. A number of the country's meatpacking plants had to close temporarily while others had to reduce plant production due to COVID-19 outbreaks.
While the slowdown didn't affect the meatpackers' bottom line, it did adversely impact cattle producers' profit margins across the country.
The past year has been unlike any year in recent memory but cattle operations don't stop just because of a pandemic.
"COVID doesn't really affect the cows much. They still need to be fed, they still need to be bred, taken care of," said Luke Lowe, president of the Idaho Salers Association. "You know what I mean? COVID isn't affecting (the cows) much."
For Lex Carter, a rancher from Pingree, 2020 couldn't end soon enough.
"It's definitely been an unusual year, it's been a pretty tumultuous year I'd say in general," Carter said with a slight laugh. "I just think people will be glad to see it in their rear-view mirror."
James Udy, a rancher from Rockland, stoically described the past year as "one for the books," while Idaho Falls rancher Keith Elkington said he hopes to never see a year like 2020 again.
It was just as cattle auctions were beginning to take place last year that COVID first came to dominate the nation's news cycles.
Now, with 2020 a memory, Idaho cattlemen are preparing for upcoming bull and calf auctions with a sense of hope that they can return to some kind of normalcy and profitability in 2021.
Lowe said the ISA is making plans for its 2021 auction sale on Feb. 23 at the Treasure Valley Livestock Auction in Caldwell.
"It's business as usual," he said of plans for the upcoming auction. "We're just carrying on like everything is normal."
East Idaho ranchers are slowly making preparations for their auctions.
"We're just getting into our marketing season right now," said Udy. "We've got a lot of good, loyal customers, so we feel optimistic about it. How it's going to play out (is) hard to know with the federal and state regulations" related to COVID.
Udy is making plans for his ranch's 42nd annual auction on March 10. They specialize in the English breeds of Hereford, Red Angus and Black Angus.
Udy expressed some concern over how the current year has unfolded but he's hoping for a good auction in 2021.
"There's just so many unknowns this year," he said. "But we're moving forward with a positive attitude. We just gotta move forward and be as safe as you can."
Udy anticipates having 140 bulls and 60 head of yearling open heifers available at the 2021 auction.
"The bulls are always available to view any time," he said.
He is encouraged by reports on how the fall sales went and hopes that's a good indicator for the future sales.
"I'm hearing reports that the sales this fall have all been better … than last year so there's a lot of optimism out there," he said.
"This is our livelihood and we work all year for one day," Udy said of the bull and calf sale. "We're just grateful to be in the ag industry."
Lex Carter and his brother, Val, run the Carter Cattle Company based in Pingree. Their annual bull and calf sale will be held on March 18 this year.
Lex Carter expressed a sense of optimism for the upcoming auctions based on the sales in Idaho, Montana and California this past fall.
"I would say the fall bull sales have been quite strong, better than last year in most cases," he said. "I think that people have hopes that we'll see a stronger market in the future and at this point bull sales are reflecting that. We'll hope it carries through the spring but you never know. It seems like every year has its own dynamics. It'll be interesting."
There are four generations of Elkingtons working on the ranch these days: Keith and his brother Brent, along with Keith's son Layne and grandson Eric. The Elkingtons raise polled Herefords and South Devons on their ranch.
The Elkington's annual auction will be held on Feb. 5 this year.
Ranchers expressed concern over how the pandemic has impacted the prices they're getting for their cattle due to slowdowns at some meatpacking plants.
"The packers and the meat people, they are having the best year they've ever had … because they're being able to sell meat for extreme amounts of money but they're not passing it on down to the cow-calf producer at all," he said.
It's a situation that cattlemen are hoping will change in 2021.
Lowe said the cattlemen he's heard from are approaching 2021 with a business-as-usual attitude.
"(The) calf crop they're having … this spring, they're really hoping to be able to market it at a pretty fair value," he said.
Udy said that even local butcher shops are booked six months out.
"They're busier than they've ever been and it's kind of been overwhelming," he said.
Still can't find what you are looking for? Find by topic: