Idaho narrowly set net farm income record in 2020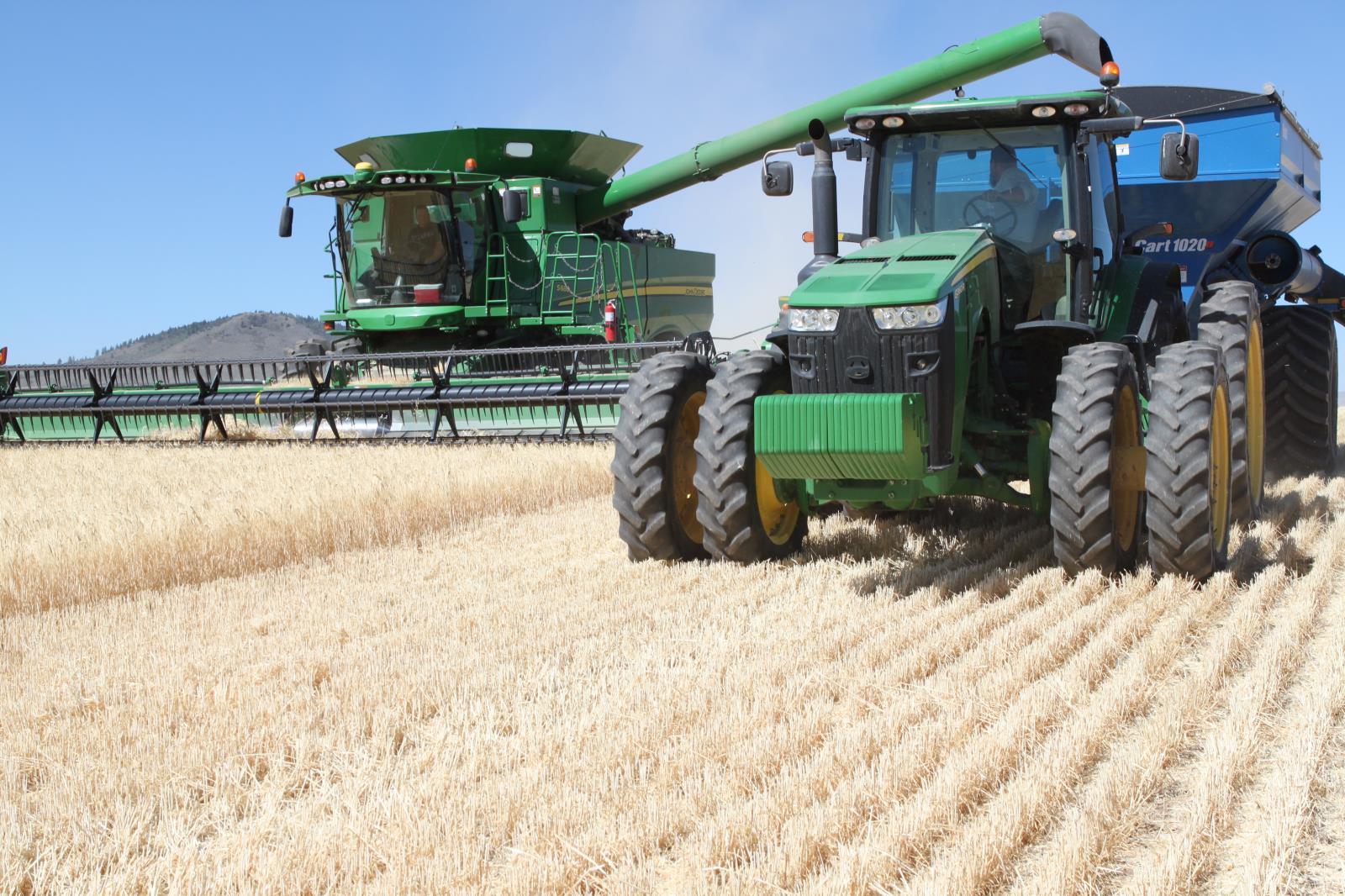 By Sean Ellis
Idaho Farm Bureau Federation
POCATELLO – Idaho narrowly set a record for total net farm income last year despite the fact that total farm-gate revenue for the state's farmers and ranchers remained even while input costs increased.
The reason that Idaho was able to eke out a net farm income record last year is that the state's farmers and ranchers, like producers across the United States, received more direct government payments in 2020 because of the federal Coronavirus Food Assistance Program.
Direct government payments to Idaho farmers and ranchers totaled $823 million last year – an increase of 399 percent compared with 2019 – and most of those were in the form of CFAP payments meant to help offset the impacts of the government-ordered shutdowns related to COVID-19.
Data released Sept. 2 by USDA's Economic Research Service shows Idaho farmers earned $8.13 billion in farm cash receipts – this is the revenue producers receive for their commodity – in 2020, basically even with the $8.15 billion total they received in 2019.
At the same time, their expenses increased significantly last year.
For example, under a category USDA labels as "intermediate product expenses," total expenses for Idaho farmers and ranchers increased from $4.36 billion in 2019 to $4.96 billion in 2020, an increase of $600 million.
Subtracting total farm income, which includes farm-gate receipts and government payments, from expenses, net farm income in Idaho totaled a record $2.58 billion in 2020, slightly above the previous record of $2.53 billion set in 2019.
This was mainly due to the increase in government payments, which were almost entirely the CFAP, or COVID relief, payments.
In a typical year, Idaho farmers and ranchers receive about $130-160 million in total government payments, which amounts to a small fraction of the state's total farm income.
But last year was an anomaly because of COVID-19 and the CFAP payments. Idaho and U.S. farmers won't receive nearly as much in the way of COVID-relief payments this year.
According to USDA-ERS, direct government payments to U.S. farmers and ranchers increased by $23 billion, or 104 percent, in 2020 compared with 2019, largely due to the COVID-relief payments.
However, the department forecasts that government payments to U.S. producers will decrease by $18 billion, or 39 percent, this year, going from $46 billion in 2020 to $28 billion in 2021.
USDA-ERS also expects total farm and ranch production expenses to increase by $26 billion, or 7 percent, this year compared with 2020.
Despite the increase in expenses and decrease in government payments, USDA still expects total U.S. net farm income to rise in 2021 due largely to increased prices for many agricultural commodities.
According to the department's Sept. 2 farm income forecast, total U.S. net farm income is expected to increase by $19 billion, or 20 percent, in 2021.
USDA-ERS forecasts total U.S. net farm income in 2021 at $113 billion, which would be the highest level since 2013.
Farm cash receipts in the U.S. are forecast to increase by $64 billion, or 18 percent, this year, to $422 billion.
USDA-ERS forecasts crop receipts to increase by 20 percent this year due in large part to higher receipts for corn and soybeans.
Total animal and animal product cash receipts are forecast to increase 16 percent because of increases in receipts for hogs, cattle and calves and broilers.
According to the USDA-ERS forecast, farms specializing in hogs and corn are expected to see the largest growth in average net farm income in 2021 and farm businesses specializing in dairy, cotton and specialty crops are expected to see a decline in average net farm income in 2021.
The USDA-ERS forecast for increased U.S. net farm income in 2021 doesn't necessarily support Idaho net farm income increasing this year.
Net farm income for businesses specializing in cattle and calves is expected to increase this year and that is Idaho's No. 2 agricultural commodity in terms of farm cash receipts.
But dairy is Idaho's largest ag commodity and USDA-ERS expects average net farm income for dairy operations to decline this year compared with 2020.
Potatoes are Idaho's No. 3 ag commodity and are considered a specialty crop and USDA-ERS also expects average net farm income for businesses specializing in specialty crops to decline in 2021.
Wheat is Idaho's No. 4 ag commodity and while farm receipts for wheat are forecast to increase by 25 percent this year, Idaho's wheat crop is expected to be down significantly in 2021 due to the drought.
While the forecast for how Idaho fares in total net farm income this year seems uncertain at this point, one thing that appears certain is that input costs will continue to increase this year, in some cases dramatically.
Idaho Farm Bureau Federation President Bryan Searle, who grows potatoes in Shelley, said farmers are seeing big increases in many farm inputs, including fertilizer, fuel, equipment and construction costs.
"I don't think I've ever seen input cost increases this high in my lifetime," he said. "They are major and it is just crazy what is going on with input costs."
Searle said his operation built a new potato cellar this year that cost $100,000 more than one twice its size that he built in 2014.
USDA-ERS expects fuel and oil expenses to increase by 27 percent this year, feed expenses to increase by 11 percent, labor expenses to rise by 7 percent, fertilizer expenses to rise by 4 percent, and net rent to landlords to increase by 6 percent.
Pesticides are the only major expense category that USDA-ERS expects to decline this year and they are forecast to drop by 2 percent.
Still can't find what you are looking for? Find by topic: