Idaho live animal exports soaring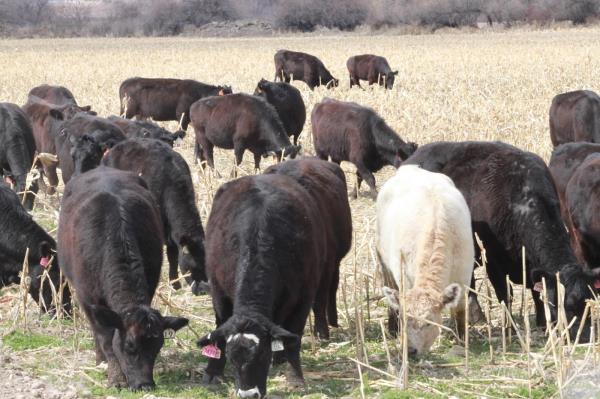 POCATELLO – Idaho live animal exports are soaring this year.
According to recently released federal data, Idaho exported $34 million worth of live animals, all bovines, through the first nine months of 2019, a 41 percent increase over the $24 million total during the same period in 2018.
This year's total through the third quarter is 240 percent higher than the $10 million total for the same period in 2017.
The totals are based on U.S. Census Bureau data that is provided to the Idaho State Department of Agriculture by a private company.
Virtually all of Idaho's live animal exports this year have gone to Canada, although about 1,100 head have gone to Vietnam and Egypt.
The data that shows Idaho live animal exports does not break it down by dairy or beef cattle but Blair Mickelson, a cattle broker out of Melba, said there's a good number of both heading to Canada.
"A lot of beef cattle are being sent to Canada just to fill the feedlots and a lot of dairy cattle are going up there as well," he said.
Idaho State Brand Inspector Cody Burlile said his office doesn't have a good way of determining the percentage breakdown of how much beef vs. dairy cattle are being exported.
"I know a lot of them are dairy cattle but there is also a lot of beef cattle going there," he said. "I do think it's a mix of both."
Mickelson said each Canadian province has a dairy quota and it moves up or down based on the amount of milk or other dairy product that province needs.
"The Canadians have been releasing a lot more quota," he said. "In order to fill the quota, they have been buying cattle out of the U.S."
He said most of the dairy cattle heading to that country are coming from Idaho and Washington.
Canadian feedlots have a lot of grain feed in storage and can feed cattle more economically this year, said Idaho Cattle Association Executive Vice President Cameron Mulrony.
As a result, "They've been going all over the West, buying cattle and putting them on grain," he said.
When it comes to live animal exports from Idaho, the total can vary wildly depending on a nation's sudden appetite for cattle.
In 2011-13, live animal exports from Idaho and other Northwest states soared when Russia went on a buying spree in an effort to revitalize its beef and dairy sectors. At that time, Russia had committed billions of dollars to stimulate the country's beef and dairy sectors.
The Russian cattle buying spree caused Idaho live animal exports to increase tenfold in 2011.
"It's kind of hit and miss," Mickelson said about Idaho live animal exports. "You can have nothing for six months or a year and then all of a sudden, it goes crazy and takes off again."
Still can't find what you are looking for? Find by topic: