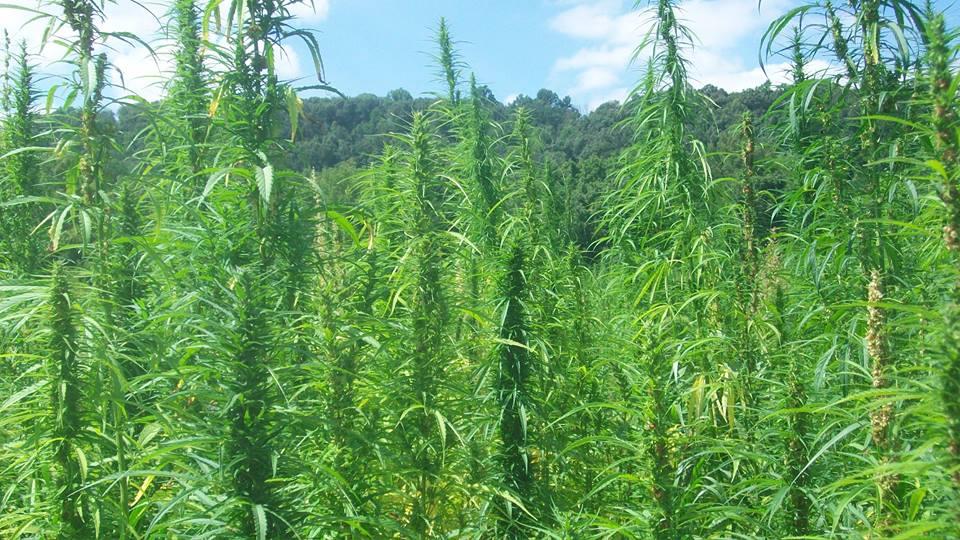 By Sean Ellis
Idaho Farm Bureau Federation
BOISE – Idaho farmers will not be able to grow hemp this year and it appears doubtful they will be able to grow it next year either.
A bill that would have got the ball rolling toward allowing Idaho farmers to grow hemp was voted down, 8-7, by members of the
House State Affairs Committee March 11. The legislation had passed the full Senate Feb. 27 by a 27-5 vote.
House State Affairs Committee members voted to hold Senate Bill 1345 in committee, effectively killing it and likely ending the last chance of passing hemp-related legislation this year.
Two hemp-related bills also failed during the 2019 Idaho legislative session.
One of SB 1345's sponsors, Rep. Caroline Nilsson Troy, R-Genesee, told Idaho Farm Bureau Federation she was very disappointed by the bill's demise.
"I'm angry and frustrated that a commodity that is legal across the United States of America is denied to Idaho agriculture," she said. "And sadly, I think it was denied over a false narrative and politics."
Idaho is now one of only two states, along with Mississippi, that do not allow production of industrial hemp.
Hemp plants are the same species as marijuana but industrial hemp contains less than 0.3 percent THC, the psychoactive compound that gets marijuana users high.
Hemp supporters say it's not possible to get high with industrial hemp.
Industrial hemp is used in thousands of products that have been sold legally in the United States for decades but until recently, it has not been legal to grow and process hemp domestically. The 2018 farm bill changed that and classified hemp as a regular agricultural crop.
However, the farm bill left it up to states to determine how to handle hemp production. It is illegal to grow or process hemp in Idaho and state law considers hemp with any THC the same thing as marijuana.
Opponents of the bill claimed during public testimony on the bill that hemp could be used as a way to camouflage marijuana and they also said it was the first step toward legalizing marijuana in Idaho.
Supporters of the bill said it would provide Idaho farmers with another option and would fit well into some crop rotations.
Tim Cornie, an organic farmer from Twin Falls County who testified in support of SB 1345, said Idaho will continue to fall further behind other states when it comes to hemp production and lose the revenue that would come with producing the crop.
"The Idaho farmer lost," he said about the bill's defeat. "I'm disappointed. A lot of farmers needed that extra revenue and we lost millions of dollars to neighboring states."
Cornie is co-owner of 1000 Springs Mill in Buhl, which produces dry beans, oats, popcorn and quinoa.
"Hemp would have been a beautiful thing to add to our production line," he said.
Drew Eggers, a retired mint farmer from Meridian, provided lawmakers a brief history of mint production in Idaho to provide an example of what the hemp industry could potentially become in this state.
Eggers' father was one of the first Idaho farmers who started growing mint in southwest Idaho in 1960. At the time, there was a big learning curve to producing mint here, he said, and there was no certified rootstock, yields were poor, the equipment to produce it was not good, and there were no effective herbicides or pesticides for the crop.
After many years of research and grower innovation paved the way, Idaho now ranks No. 2 in the nation with 17,000 acres of mint, and the crop brings in about $31 million in revenue each year.
"I believe that hemp in Idaho could have a similar story if Idaho farmers could produce it," Eggers said.
Troy, along with other supporters of the bill, disagreed that hemp would become some type of cover for illegal activity and she pointed out that "our founding fathers grew hemp and a draft of the U.S. constitution was written on hemp."
The commodity was also promoted during World War II as a necessary crop to win the war, she added.
Under the farm bill, states can either develop their own hemp plan as long as it complies with the federal hemp provisions or they can adopt the U.S. Department of Agriculture plan.
Idaho growers could theoretically apply directly to the USDA for a hemp license but that would appear extremely unlikely as long as hemp is considered an illegal drug in the state.
SB 1345 would have directed the Idaho State Department of Agriculture to develop a state plan through Idaho's negotiated rulemaking process, which allows stakeholders to participate in rulemaking.
Even if the bill had passed, Idaho farmers likely would have had to wait until 2021 to start planting hemp. Now, it appears the state's growers will have to wait until at least 2022 to do that.
Troy said it's much better for Idaho to develop its own hemp plan rather than adopt the federal one.
"The Idaho way is the best way," she said. "Our farmers want to have a say in how their crops are regulated."
Idaho Farm Bureau Federation has had policy supporting industrial hemp production for more than two decades.
IFBF President Bryan Searle, a farmer from Shelley, said Farm Bureau appreciates the legislature taking up and debating the issue but, he added, "We are disappointed by the outcome of the committee hearing (March 11). "
"Despite the result," he added, "Farm Bureau will continue to work diligently with lawmakers and stakeholders to legalize the production of hemp in Idaho. We look forward to Idaho farmers having the choice to produce hemp, if they so choose, like other producers around the nation."
The legislation would have only got the ball rolling on legalizing hemp production and processing in Idaho but at least that would have put Idaho in the game, Troy said.
Using a football analogy, she told fellow lawmakers that hemp supporters were not looking to score a touchdown or even a field goal with the legislation.
"We just want to be on the field," she said. "We want our farmers to get on the field and start planting hemp if that's something they want to do."
Still can't find what you are looking for? Find by topic: