Idaho grain industries holding virtual trade tours due to COVID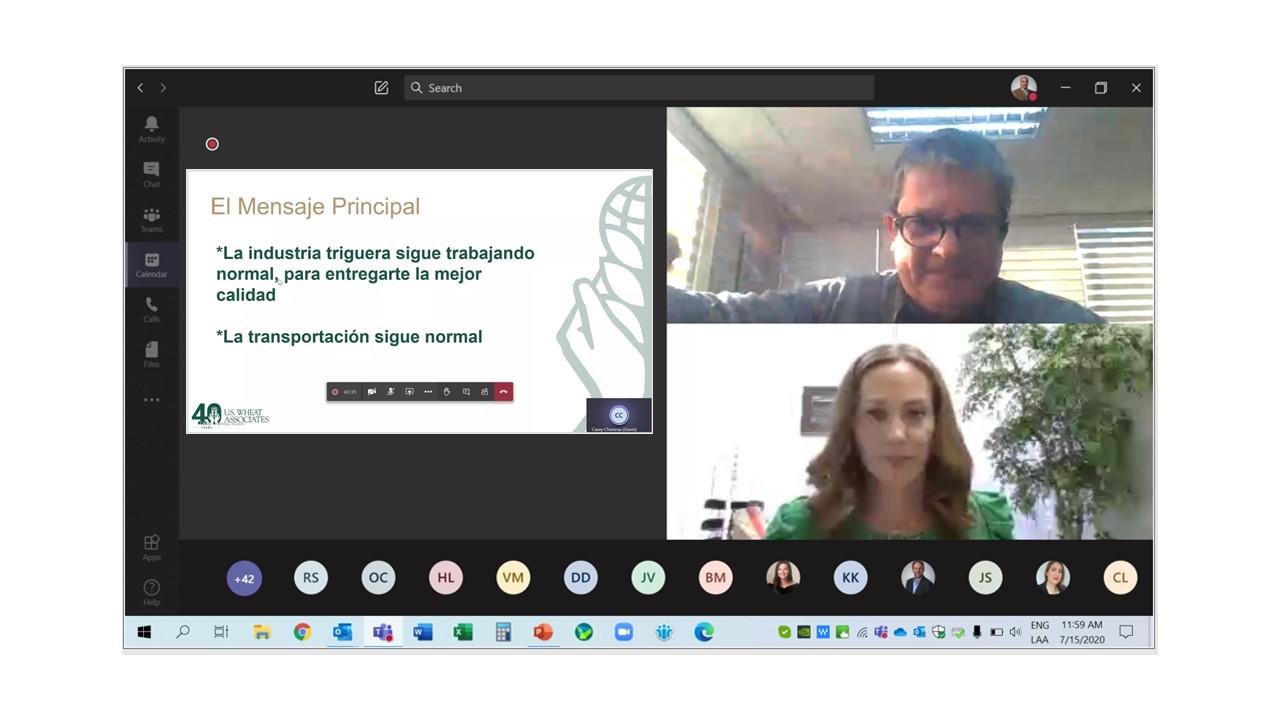 By Sean Ellis
Idaho Farm Bureau Federation
POCATELLO – The Idaho Barley Commission and Idaho Wheat Commission normally host about 10 trade delegations between them each year.
Idaho farmers grow about 1 million acres of wheat and about 520,000 acres of barley each year and the trade visits give potential customers a chance to meet Idaho growers in person, view the state's extensive barley and wheat industry infrastructure up close and ask questions.
But because of travel restrictions related to COVID-19, those trade teams from other nations have not visited Idaho in 2020.
"Obviously, with the COVID situation, the … trade team visits we had scheduled for this year are not going to happen," said IWC Executive Director Casey Chumrau.
Because of that, the commissions have had to shift their market development efforts and get creative to keep current and prospective customers informed about the state's grain crops.
That includes interacting with customers and potential customers through virtual trade tours and by sending them pre-taped videos that include interviews with farmers about their crop conditions and updates on the state's overall 2020 wheat and barley crops.
"We have been doing a lot of virtual crop updates and virtual trade visits to keep in touch with customers," said Chumrau. "We don't want to just leave an entire year of market development by the wayside, so we're trying to figure out ways to connect with customers."
She said the main message to Idaho's wheat customers is: "Everything is running as normal. Production continues as in any other year. Our logistics are still running … so any concern about wheat and the quantity and quality of wheat they are going to need, we can kind of lay that to rest."
The Idaho Barley Commission is working with U.S. Grains Council to host virtual tours and has also supplied videos about the state's extensive barley industry to potential customers.
"With the pandemic, no one's traveling but we are trying to meet people where they are, virtually," said IBC Administrator Laura Wilder. "We are limited in what we can do but there is still interest in Idaho barley, so we're trying to do what we can to provide people with information and let them know we're here for them."
The virtual trade tours are valuable but there is no true replacement for in-person visits, Wilder and Chumrau said.
"It's a huge benefit to have a trade team come visit in person," Wilder said. "It's very important for them to develop relationships with who they purchase from and they like to meet the farmers, they like to see where the barley is grown and they like to see where the barley is processed. Once they make that one-on-one connection and get to know their supplier, they are way more likely to initiate and keep a long-term purchasing decision with Idaho barley."
A virtual trade tour "does not replace an in-person visit," Chumrau said. "Some of those face-to face interactions are invaluable and they really are where the connections are made and where overseas customers can see the entire agricultural chain and the whole wheat industry infrastructure we have in Idaho and where they can gain valuable knowledge and a lot of trust in what we're doing here."
But while there is no substitute for actual in-person visits, the virtual trade tours have resulted in more people being involved and getting to ask questions directly to representatives of the state's grain industry.
"When people travel here for a trade visit, there obviously is a restriction in how many people can attend because of finances and usually only the top people from a country will travel," Chumrau said. "But when it's virtual, a lot more people can participate. So, we're seeing different and interesting questions from people who haven't been here before and may not get the opportunity to travel here. That is one advantage of the virtual tours."
The COVID restrictions have forced the barley commission to become more resourceful and creative, Wilder said.
"And that's shown us a lot of possibilities we can explore and expand upon, including webinars which more people can participate in because there aren't the travel costs," she said. "And we can get good information out during these events, especially using photos and videos."
While there has been a halt on grain trade teams this year, both the barley and wheat commissions are preparing for a lot of trade delegations next year.
"I think we'll have a big onslaught of trade teams next year and we're looking forward to that," Wilder said.
Still can't find what you are looking for? Find by topic: