Idaho dairy processor undergoes major expansion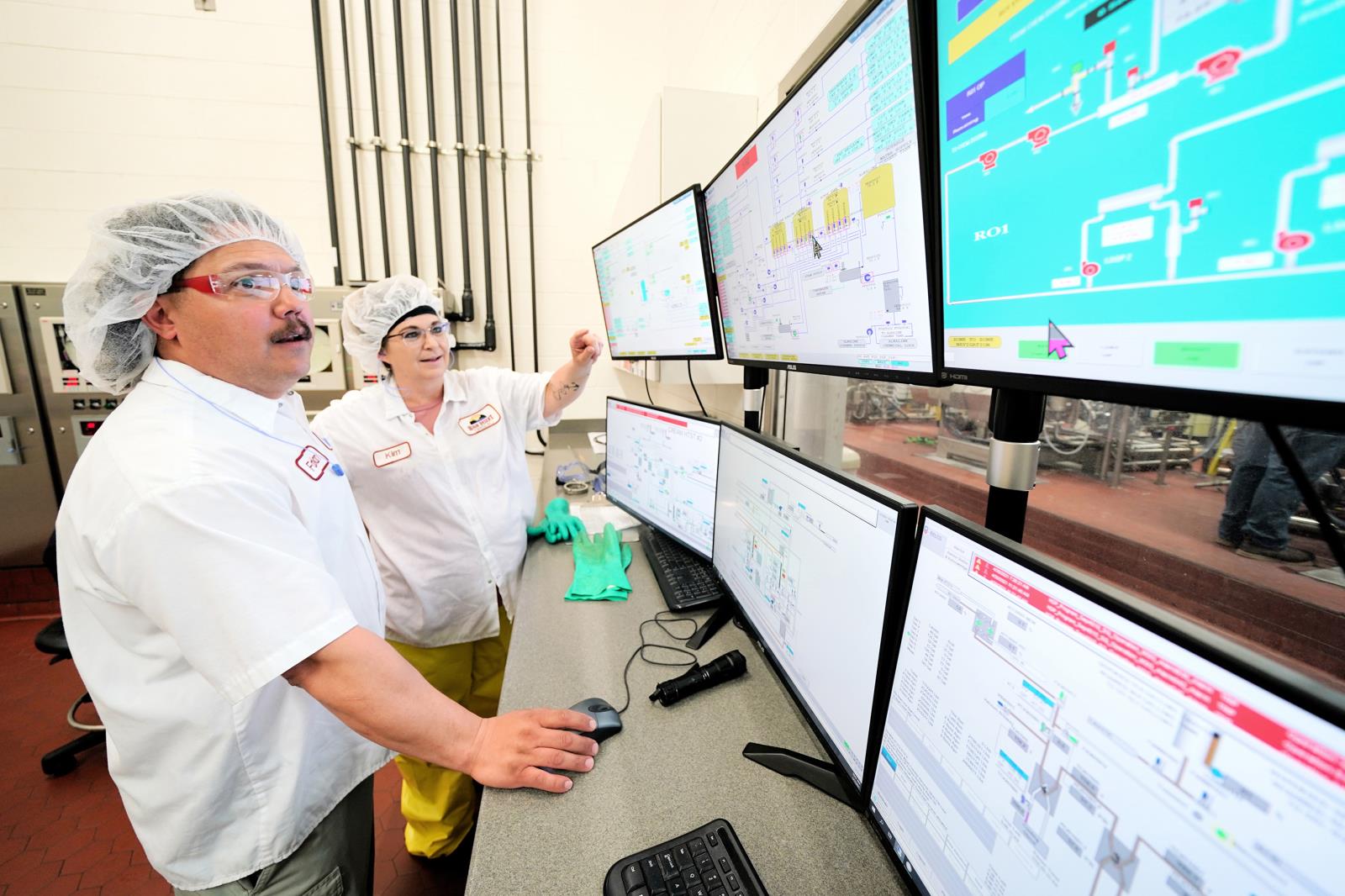 By Sean Ellis
Idaho Farm Bureau Federation
BURLEY – High Desert Milk, one of Idaho's leading dairy processors, is undergoing a $50 million expansion at its Burley facility.
The project by the Burley-based cooperative will allow the facility to increase its annual butter output from 45 million pounds to 85 million pounds and add a new milk-powder product called MPC-70 to its lineup.
MPC-70 is a milk-protein concentrate that contains 70 percent protein and is great demand worldwide, according to a High Desert Milk news release. The product is used in protein bars, sports-nutrition beverages, icings, desserts, soups, sauces, baked good and dairy foods.
According to the news release, the co-op will produce 36 million pounds of MPC-70 annually.
Idaho ranks No. 3 in the nation in total milk production and industry leaders said the investment by High Desert Milk is a big win for the state's dairy farmers.
According to High Desert CEO Randy Robinson, the facility currently receives 2.2 million pounds of milk per day and the expansion will increase that total to 4.7 million pounds.
"It's 2.5 million more pounds of capacity that we didn't have last year," said Idaho Dairymen's Association Executive Director Rick Naerebout. "It is a significant development for Idaho's dairy industry. It is no small investment by those dairymen."
"Any time our processors choose to expand production, it's a great thing for the industry," said Karianne Fallow, CEO of Dairy West, which represents dairy operators in Idaho and Utah. "It's good to see that markets are expanding."
She said the expansion project "speaks volumes to the innovative mindset that dairy farmers have."
Idaho's 429 family-owned and operated dairies produce about 13 billion pounds of milk per year.
Fallow said High Desert's current output represents about 5 percent of the total milk processed in Idaho.
Robinson said in the news release that although High Desert Milk is a cooperative, it recently began contracting milk.
"Finding new sources of milk is a new business model for us as a vertically integrated cooperative," he said. "We are in a unique position to help other dairymen in the Magic Valley who are struggling to achieve their ambitions."
A half-dozen dairy farm families joined together in 2001 to create High Desert Milk as a marketing cooperative to secure better pricing. High Desert built a milk powder plant in 2008 and began producing sweet cream in 2008 and butter in 2013.
Robison said Idaho is a great place to dairy.
"We have dedicated people, the resources and the room it takes to have a thriving dairy industry in this state," he said.
Still can't find what you are looking for? Find by topic: