Idaho chickpea acres jump 44 percent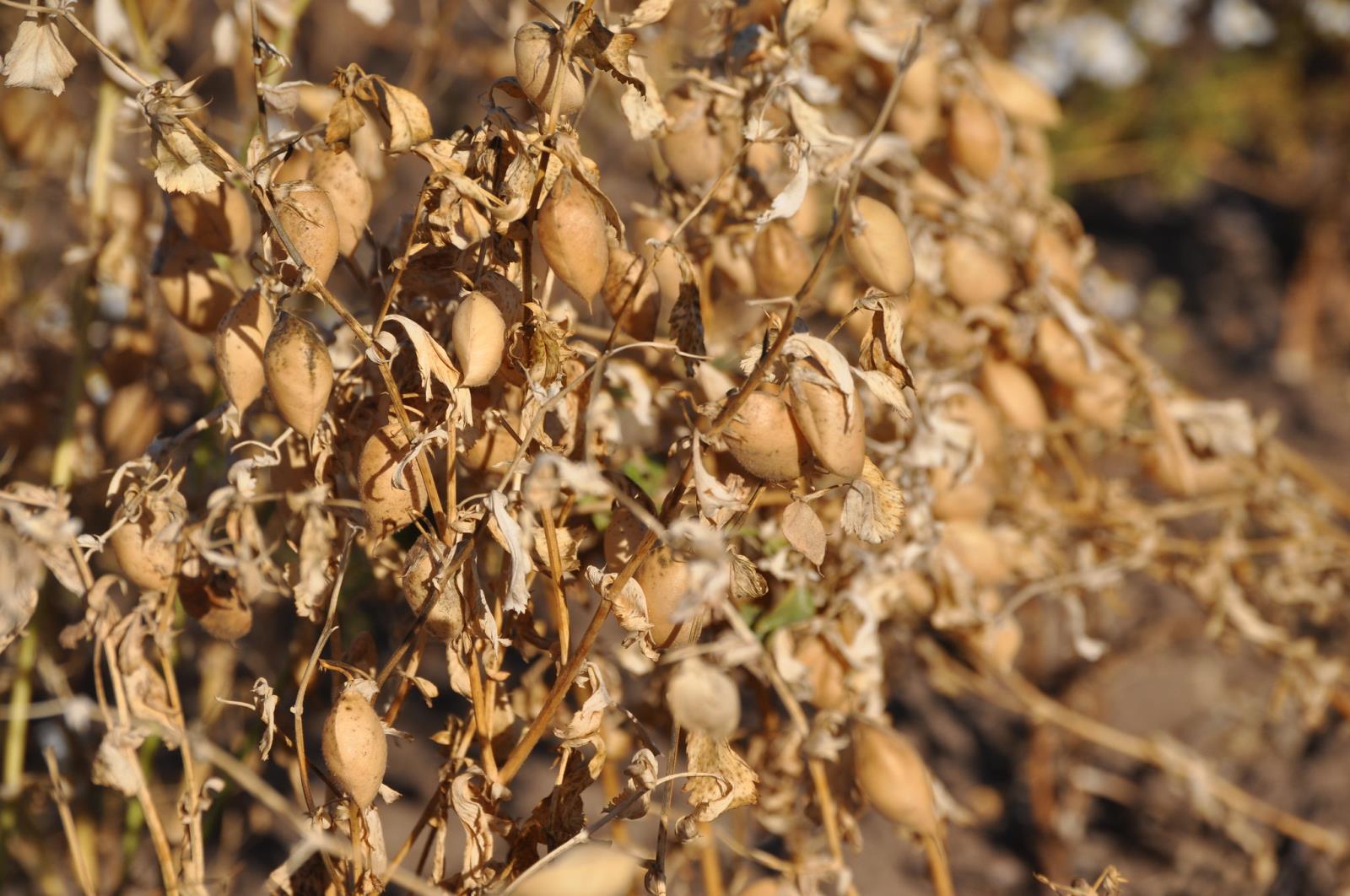 By Sean Ellis
Idaho Farm Bureau Federation
POCATELLO – Total chickpea acres in Idaho jumped considerably this year compared with 2020. But the ongoing drought and severe heat wave could keep production close to last year's level.
Chickpea acres in Idaho were initially forecast to be up slightly over last year's 61,000-acre total.
But prices ticked upward right before planting and now USDA's National Agricultural Statistics Service is estimating chickpea acres will total 88,000 acres in the Gem State in 2021.
That is a 44 percent increase over the 2020 total.
"We saw a recovery in price right before seeding … and some growers switched into chickpeas," said Tim McGreevy, CEO of the U.S. and Idaho dry pea and lentil councils. "We think NASS' acreage numbers are a pretty fair representation of what happened late in the season."
In Idaho, chickpeas, which are also known as garbanzo beans, are grown in North Idaho under dryland conditions and there has been a major shortfall of moisture in the region this year.
Add in a lingering heat wave and Idaho chickpea yields are expected to be down significantly this year, which means total production could actually be close to last year's total, McGreevy said.
Chickpeas are hanging in better than other pulse crops in the region in the face of the heat and lack of moisture, McGreevy said.
But, he added, "if you get the kind of heat we've been getting, you will suffer a yield reduction. We could have substantially reduced yields because of this heat wave. We can't catch a rain and the heat has been so intense."
The heat is going to have an impact on yields for chickpeas in North Idaho, as well as peas and lentils, said Dirk Hammond, administrative services manager for George F. Brocke and Sons, which processes pulse crops in Kendrick.
NASS forecasts Idaho farmers planted 37,000 acres of dry edible peas this year and 28,000 acres of lentils. Both acreages are in line with last year's totals.
Chickpeas, lentils and dry peas are all pulse crops and in Idaho, all three are largely grown in the northern part of the state.
The tough conditions "will definitely have an impact on yields for chickpeas, lentils and peas," Hammond said. "How big of an impact we will have to wait and see. It has not been a favorable growing season."
About half of all chickpeas produced in the United States are grown in Idaho and Washington.
Because of strong demand, U.S. and Idaho chickpea acres began soaring starting in 2016, when they reached 325,00, up from 207,000 the prior year. They jumped to a record 603,000 acres in 2017 and then to 850,000 acres in 2018.
At the time, farm-level prices for the crop were near 40 cents a pound. But then, as prices began falling, so did acres.
Total U.S. chickpea acreage fell to 450,000 in 2019 and then to 270,000 acres in 2020.
Idaho's total planted chickpea acreage expanded from 70,000 in 2015 to 92,000 in 2016, then 118,000 in 2017 and 134,000 in 2018.
Idaho chickpea acreage fell sharply to 88,000 in 2019 and then to 61,000 in 2020.
NASS projects total U.S. chickpea acres at 341,000 in 2021, a 26 percent increase over 2020's total of 270,000 acres.
The decline in chickpea acres happened as farm-level prices fell from near 40 cents a pound all the way down to 16 cents a pound.
Lately, they have rebounded to above 30 cents a pound.
"Prices have been gradually increasing since last fall," Hammond said.
"It's good to see prices come back up a little bit," McGreevy said. "We still have strong domestic demand for these crops."
Still can't find what you are looking for? Find by topic: