Idaho, again, tops per capita farm revenue ranking in West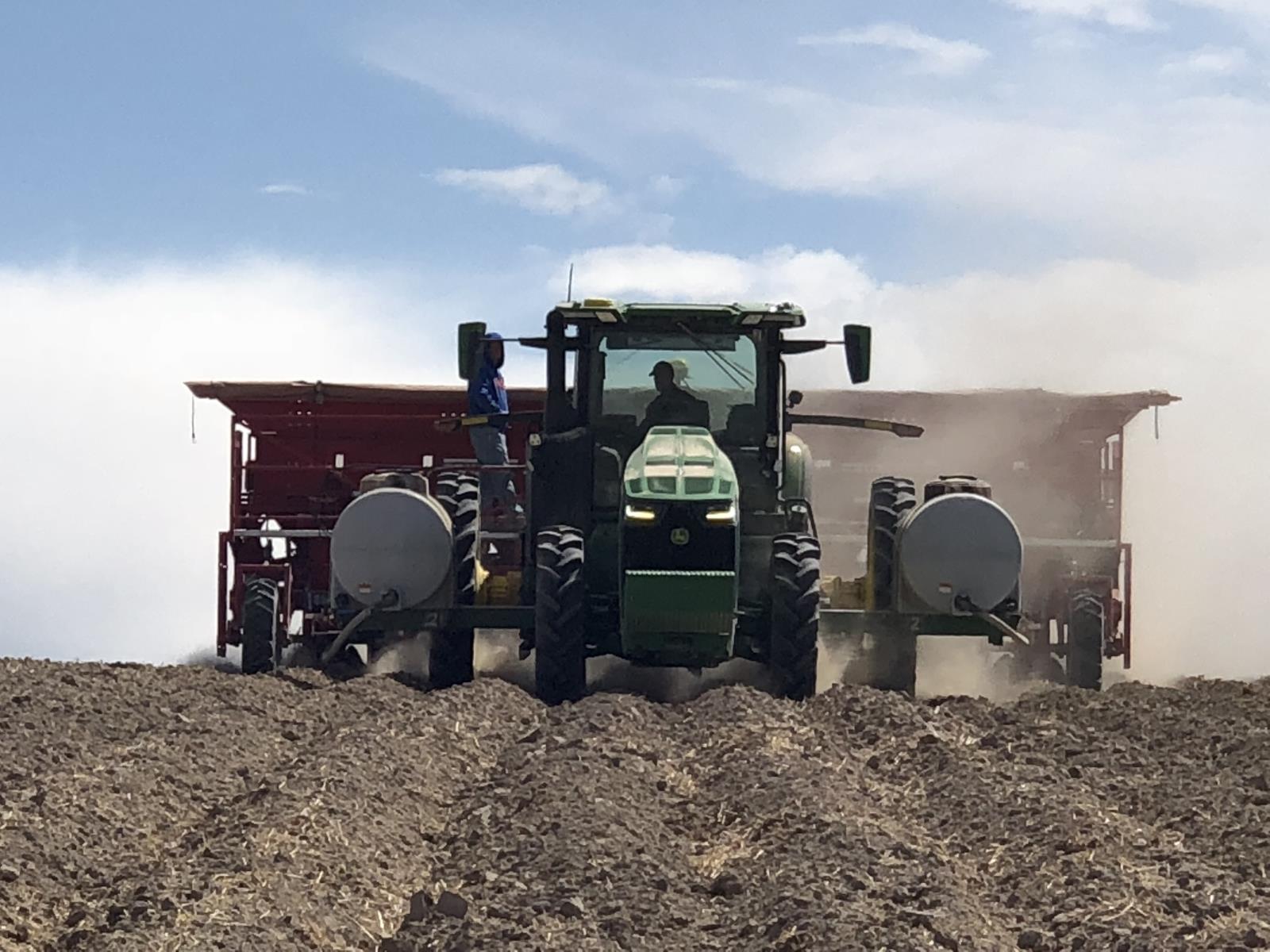 By Sean Ellis
Idaho Farm Bureau Federation
POCATELLO – Recently released federal data show that Idaho, once again, is the top Western state when it comes to farm income on a per capita basis.
Per capita farm income is derived by dividing the total number of people in a state by the total amount of farm cash receipts produced in that state. Farm cash receipts is the revenue that farmers and ranchers receive for selling their commodity.
Idaho farmers and ranchers produced $4,421 per Idahoan in 2020, according to data released Sept. 2 by USDA's Economic Research Service and crunched by University of Idaho Agricultural Economist Ashlee Westerhold.
That placed Idaho No. 1 among the 11 Western states in that category. Again. Idaho has ranked at the top in per capita farm income in the West for many years.
"It demonstrates how big agriculture is in Idaho, again and again and again," UI Agricultural Economist Garth Taylor said about the per capita ranking. "It shows how important agriculture is to the state's economy and to the average Idahoan."
California led the nation last year in total farm cash receipts at $49 billion, but that state had 39.5 million people in 2020, making California's per capita farm income total $1,241.
Put simply, that means farming is way more important to the average Idahoan than it is to the average Californian.
Idaho Farm Bureau Federation President Bryan Searle, a farmer from Shelley, said the per capita number is a simple yet effective way to show how important agriculture is to the average Idahoan compared to people in other states.
According to a U of I study, agriculture accounts for 13 percent of the state's total gross domestic product and one in every eight jobs in Idaho. It also accounts for about $26 billion in annual sales.
"That per capita number reflects how critical the state's agricultural industry is to people in Idaho," Searle said. "I hope it encourages people to think about how important farming and ranching are to the state's overall economy and way of life."
Taylor said the per capita number could also be viewed as a reflection of how agriculture is treated in Idaho vs. other states.
The economic and political climate in Idaho is favorable toward the farming and ranching industry, something that is not true in many other Western states, he said.
"Hardy a week goes by when you don't see an anti-ag article … out of Oregon, California and some other states," Taylor said. "It's anti-ag statements all the time, almost weekly, in those states. You don't see that in Idaho."
According to the recently released USDA data, Idaho farmers and ranchers brought in $8.1 billion in farm cash receipts in 2020 and Idaho's population was 1.839 million last year.
That means the state's farmers and ranchers produced $4,421 in farm revenue per Idahoan in 2020, well above second-place Montana, which had a per capita farm income total of $3,460 last year.
Wyoming ranked third in the per capita category at $2,629 and was followed by New Mexico ($1,415), Washington ($1,284), Colorado ($1,258), California ($1,241), Oregon ($1,195), Utah ($548), Arizona ($538) and Nevada ($215).
Still can't find what you are looking for? Find by topic: