Idaho ag production value rose 4 percent in 2020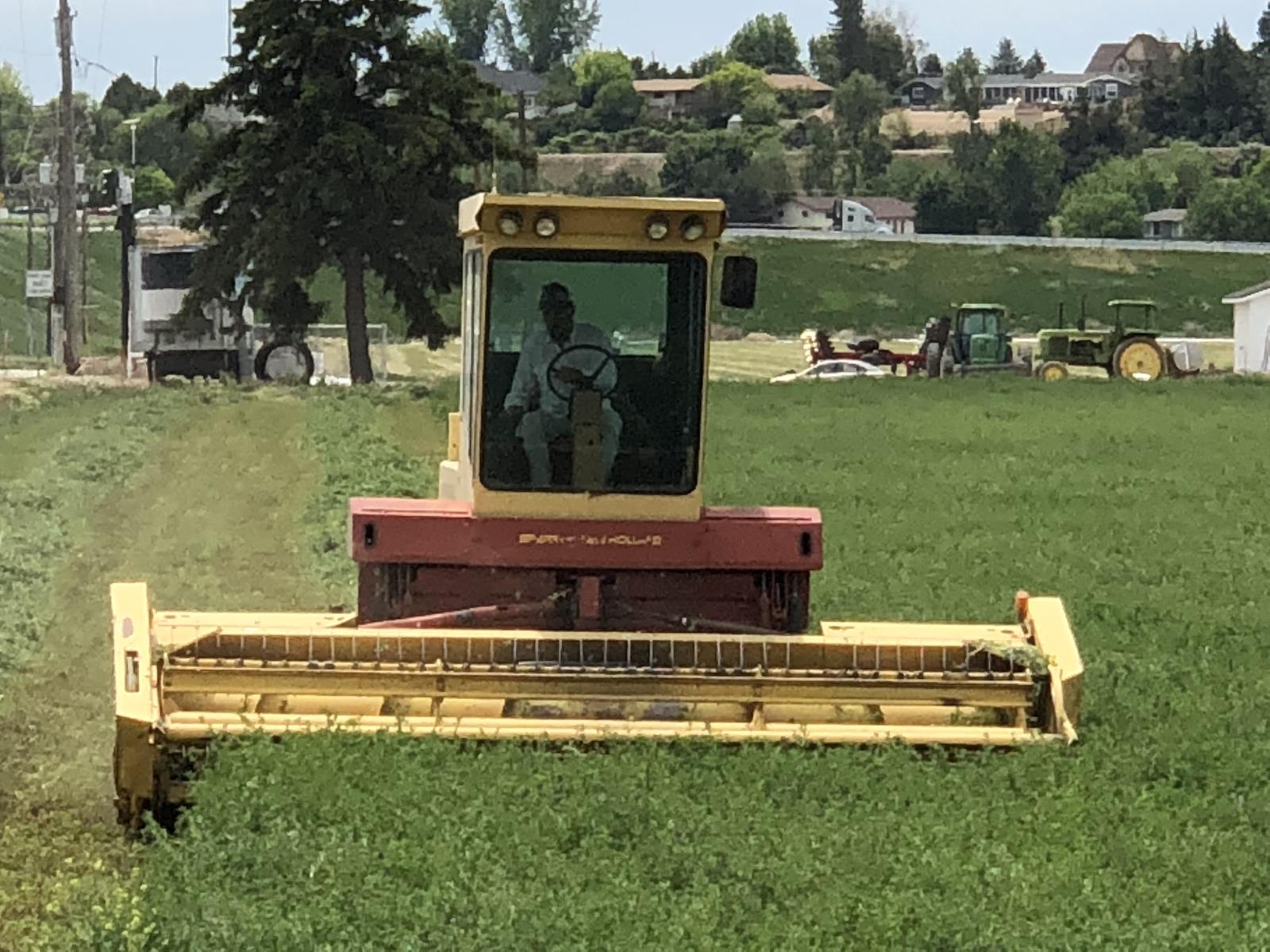 By Sean Ellis
Idaho Farm Bureau Federation
POCATELLO – The total value of agricultural production in Idaho increased 4 percent in 2020, to $8.4 billion.
It was the fourth straight year that the state's total ag production value increased, according to data released Oct. 14 by USDA's National Agricultural Statistics Service.
NASS' ag production value totals reflect the value of all the ag commodities produced in Idaho but they do not factor in input costs, which have risen sharply over the past year.
Milk remained Idaho's top agricultural commodity in 2020 with a production value of $2.99 billion, which was a 4 percent increase over the 2019 total and the second-highest total ever behind the record $3.2 billion recorded in 2014.
Milk production value accounted for 36 percent of the total agricultural value in the state in 2020. That was up from 35 percent in 2019 and 31 percent in 2018.
Despite the increased milk revenue in Idaho, the state's dairies are facing a stiff economic challenge right now, said Idaho Dairymen's Association Executive Director Rick Naerebout.
The price that Idaho dairies received for their milk was up significantly last year but that is not the case this year, he said. Input costs for dairies have also risen significantly this year, he added.
Because milk production is up this year, when it comes to total milk revenue in Idaho in 2021, "It's going to look like a good year, but you have to stack that up against those increased costs," Naerebout said.
Feed costs, which account for more than half of a dairy's total costs, are up substantially this year, he said.
As a result, most dairies in the state "are hovering right around the break-even point, if not a touch below break-even," Naerebout said.
The total value of cattle and calves production in Idaho was $1.25 billion in 2020, down 10 percent from 2019, according to NASS. Cattle and calves remained Idaho's No. 2 commodity last year in terms of total value of production.
Potatoes were Idaho's No. 3 ag commodity and top crop in 2020 with a total production value of $981 million, which was a 6 percent decrease from 2019.
Hay came in at No. 4 with a value of production of $817 million last year, a 2 percent increase over 2019, and wheat was the state's No. 5 ag commodity with $576 million in total production value last year, up 16 percent compared with the previous year.
The NASS value of production report differs slightly from farm cash receipt rankings because the value of production rankings include those parts of a crop that are used on the farm and not sold. For example, a lot of hay is used on the farm and does not show up in the rankings for farm cash receipts, which is the money producers receive for their product.
That's why wheat ranks ahead of hay in the Idaho farm cash receipts rankings.
Rounding out the top 10 Idaho commodities in terms of total production value in 2020 were sugar beets ($334 million, up 2 percent from 2019), barley ($271 million, down 2 percent), corn for grain ($122 million, down 12 percent), hops ($99.7 million, up 12 percent) and onions ($68 million, up 4 percent).
As hop acres in Idaho have soared, the total value of Idaho hop production has increased rapidly, from $31 million in 2015 to just a tick below $100 million in 2020.
Dry beans were bumped out of the top 10 rankings by onions in 2018 but they remain an important crop in Idaho as the total value of dry bean production in Idaho increased 61 percent in 2020, to $51 million.
Another Idaho crop outside the top 10 that increased substantially in production value last year was dry edible peas, which totaled $12 million, up 89 percent from 2019.
Ag commodities outside the top 10 that declined in value in 2020 included peppermint (down 9 percent to $35 million), and oats (down 3 percent to $3.5 million).
According to NASS, the total value of crop production in Idaho last year was $3.61 billion, up 8 percent from 2019, and the total value of livestock production in the state was $4.79 billion, up less than 1 percent.
Idaho's top five ag commodities in 2020 – milk, cattle and calves, potatoes, hay and wheat – had a total production value of $6.61 billion, which accounted for 79 percent of the total value of all ag commodities in the state.
Those same five commodities in 2019 accounted for 81 percent of the total value of all ag commodities in Idaho.
In 2020, Idaho ranked No. 1 in the United States in value of production for five agricultural commodities (potatoes, barley, alfalfa hay, peppermint oil and food trout), No. 2 in two commodities (sugar beets and hops), No. 3 in milk and cheese production, No. 4 in four commodities (dry onions, spring wheat, lentils and dry edible peas) and No. 5 in all wheat and dry beans.
Idaho also ranked in the top 10 in six other agricultural commodities: corn silage, haylage, all hay, wool, sheep and lambs and honey.
Still can't find what you are looking for? Find by topic: