Idaho ag department to award $1.8 million to specialty crop projects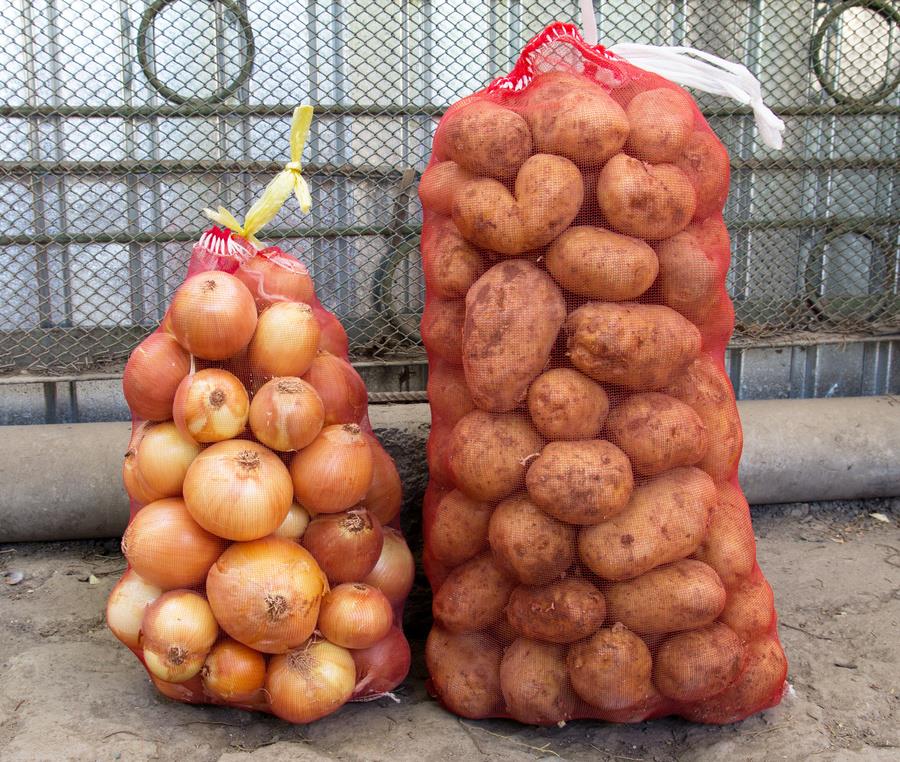 By Sean Ellis
Idaho Farm Bureau Federation
POCATELLO – The Idaho State Department of Agriculture plans to award a total of $1.86 million this year to 13 projects designed to benefit Idaho's specialty crop industries.
The money will be used to market, promote and conduct research for the state's potato, cherry, onion, dry bean, wine grape and hop sectors.
For the first time, ISDA will provide specialty crop grant money to Idaho's budding truffle industry. The newly formed Idaho Truffle Growers Association is set to receive $111,000 for a research project aimed at establishing best practices in Idaho for growing truffles and increasing yields.
"We're excited about this project," said ITGA President Paul Beckman, who in 2006 became the first person in Idaho to plant trees in the hopes they will produce truffles, one of the world's most expensive foods.
Truffles, an underground fungus that grows near tree roots, sell for hundreds to several thousand dollars a pound depending on the variety.
Since Beckman planted his first trees in the Eagle foothills, about 15 other people in southwestern Idaho have planted trees inoculated with truffle spores. There are about 150 total acres of truffle trees in Idaho's Treasure Valley area.
Beckman found his first truffles in 2012 and has been finding about 12 pounds a year since then. However, Idaho's truffle growers hope to figure out how to optimally grow the hard-to-figure-out crop on a more scientifically sound basis, he said.
"It's hard to get these truffles to produce," he said. "We hope to figure out a simple way to cause the trees to fruit and be more productive than they have in the past. We're really trying to figure out what triggers the fungus."
ISDA awards money each year through its specialty crop block grant program, which is funded by the U.S. Department of Agriculture. Idaho's 2019 funding plan must still be approved by USDA and final approval is expected by September.
The program is designed to solely benefit specialty crops, which include vegetables, fruits, tree nuts, dried fruits, nursery and horticulture crops.
ISDA receive 15 applications seeking a total of $2 million in funding this year and will fund 13 projects. The total number of applications was down from previous years.
Last year, the ag department received 20 application, in 2017 ISDA received 26 applications and in 2016, the department received 18 applications.
Since the program began in 2009, ISDA has awarded a total of $12.9 million to 133 projects designed to benefit specialty crop farmers in Idaho.
For some specialty crop industries, such as the state's dry bean growers, the grants have enabled them to fund a significant amount of promotion, marketing or research projects that they otherwise could not afford to do.
For example, the Idaho Bean Commission is set to receive $100,000 this year for a project aimed at developing better water management and soil conservation techniques in dry bean production.
The bean commission, which has an annual budget of about $200,000, has received several specialty crop grants over the years and that has helped it fund a lot of projects it couldn't otherwise fund, said IBC Executive Director Andi Woolf-Weibye.
"For us, this funding has been vital because we have such a small budget," she said. "The program has been a big benefit in helping us move our industry forward."
ISDA also plans to provide $107,000 this year to the Idaho Hop Growers Association for a project designed to improve the efficiency of water use in hop production.
The hop association will also receive a $35,000 grant to increase awareness of Idaho's fast-growing hop industry locally as well as nationally.
The Idaho Wine Commission is set to receive a $315,000 grant to increase consumer awareness of Idaho wines, the Idaho Cherry Commission will receive $163,000 for a project designed to create high-density cherry orchards with the goal of reducing the cost of production, and ISDA's Idaho Preferred program will receive $272,000 to market the state's specialty crops through advertising, social media and retail promotions.
The Idaho Potato Commission will receive a $166,000 grant to market Idaho spuds in Taiwan and another $114,000 grant to develop potatoes resistant to pale cyst nematode.
University of Idaho will receive a $124,000 grant toward a project aimed at controlling pale cyst nematodes in potatoes.
ISDA will provide the Idaho-Eastern Oregon Onion Committee with a $103,000 grant for a project to build awareness and increase sales of onions in domestic and international markets.
U of I will receive a $141,000 grant for a project aimed at managing onion storage diseases and Boise State University will get a $107,000 grant for a project designed to enhance the competitiveness of Idaho's specialty crop industry by creating a web-based site climate suitability tool.
Still can't find what you are looking for? Find by topic: