Farm Bureau commits $100,000 toward agricultural research center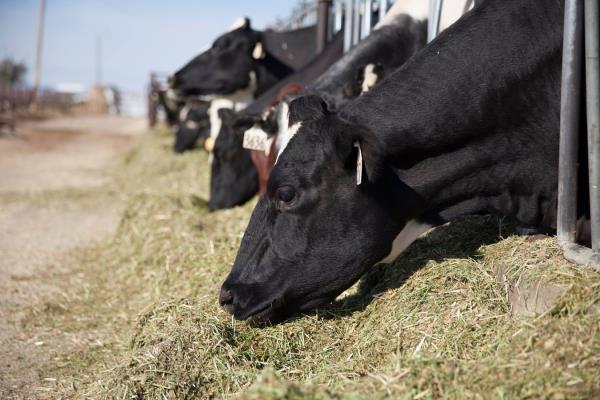 POCATELLO – Idaho Farm Bureau Federation will contribute $100,000 to University of Idaho's proposed Center for Agriculture, Food and the Environment.
IFBF will contribute $20,000 a year for five years toward the project, starting in August.
The project, known as CAFE, will conduct cutting-edge research related to the state's dairy industry and it will also conduct research on virtually every aspect of the agricultural industry, from water use and efficiency to soil health and fertility, forage cropping and agronomy, animal genetic improvement, labor management and precision agriculture.
The plan to create what will be the nation's largest research dairy took a major step forward Feb. 14 when the Idaho State Board of Education voted to allow the university to buy land near Rupert for the $45 million project.
U of I will pay $2.5 million toward purchase of the 540-acre parcel of land and the Idaho Dairymen's Association will pay $2 million. The Whitesides family, who owns the land, will donate another 100 acres, bringing the total acreage to 640.
IFBF President Bryan Searle said Farm Bureau members are impressed with the university's vision for CAFE.
"This CAFE project is going to be an incredible center and the university's vision for it is exciting," said Searle, a farmer from Shelley. "It's a privilege for Idaho Farm Bureau to be involved with it."
In a letter of support for the center that Searle sent U of I officials in December, he said, "Projected to be the largest integrated research facility focused on dairy and allied industry in the United States, CAFE will enhance a national and international reputation that will reflect the size, quality and importance of the industry it represents and strengthen Idaho's position on the map as a center for agricultural and food innovation and technology."
Searle also said that IFBF "recognizes the impact CAFE will have across our entire agricultural industry and the value that will provide to our members and all Idaho producers."
According to a recent U of I study, agriculture directly and indirectly accounts for about 16 percent of Idaho's total gross domestic product and one in eight jobs in the state.
"In a state where agriculture plays such a vital role in our state's economy, what is good for Idaho agriculture is good for Idaho," Searle said. "It is evident that CAFE is good for Idaho agriculture."
Michael Parrella, dean of U of I's College of Agricultural and Life Sciences, who is leading the CAFE effort, said Farm Bureau's contribution means a great deal to the project, and he reiterated the university's pledge that the center will benefit all of agriculture.
"Obviously there is a huge focus on dairy but all of agriculture will benefit from the research, outreach and education that is going to be done there," he said.
The project will be anchored by a 2,000-cow dairy that will conduct a host of research related to dairy, which is Idaho's largest farm industry in terms of total farm-gate revenue. About a third of the state's total farm cash receipts come from dairy farmers.
It will also include a food processing pilot plant that will be located on the College of Southern Idaho campus in Twin Falls, and an outreach and education center to be located on a 6-acre parcel of land at the crossroads where Interstate 84 and Highway 93 meet near Twin Falls.
The outreach and education center will conduct agricultural advocacy and teach Idahoans where their food comes from.
Searle said that is an exciting component of CAFE because "that's what Farm Bureau is all about: advocating for agriculture."
The center will be funded through a combination of state and U of I funds as well as money from industry partners, including farm organizations and commissions.
Still can't find what you are looking for? Find by topic: