COVID farm relief program might not be much benefit to some of Idaho's top crops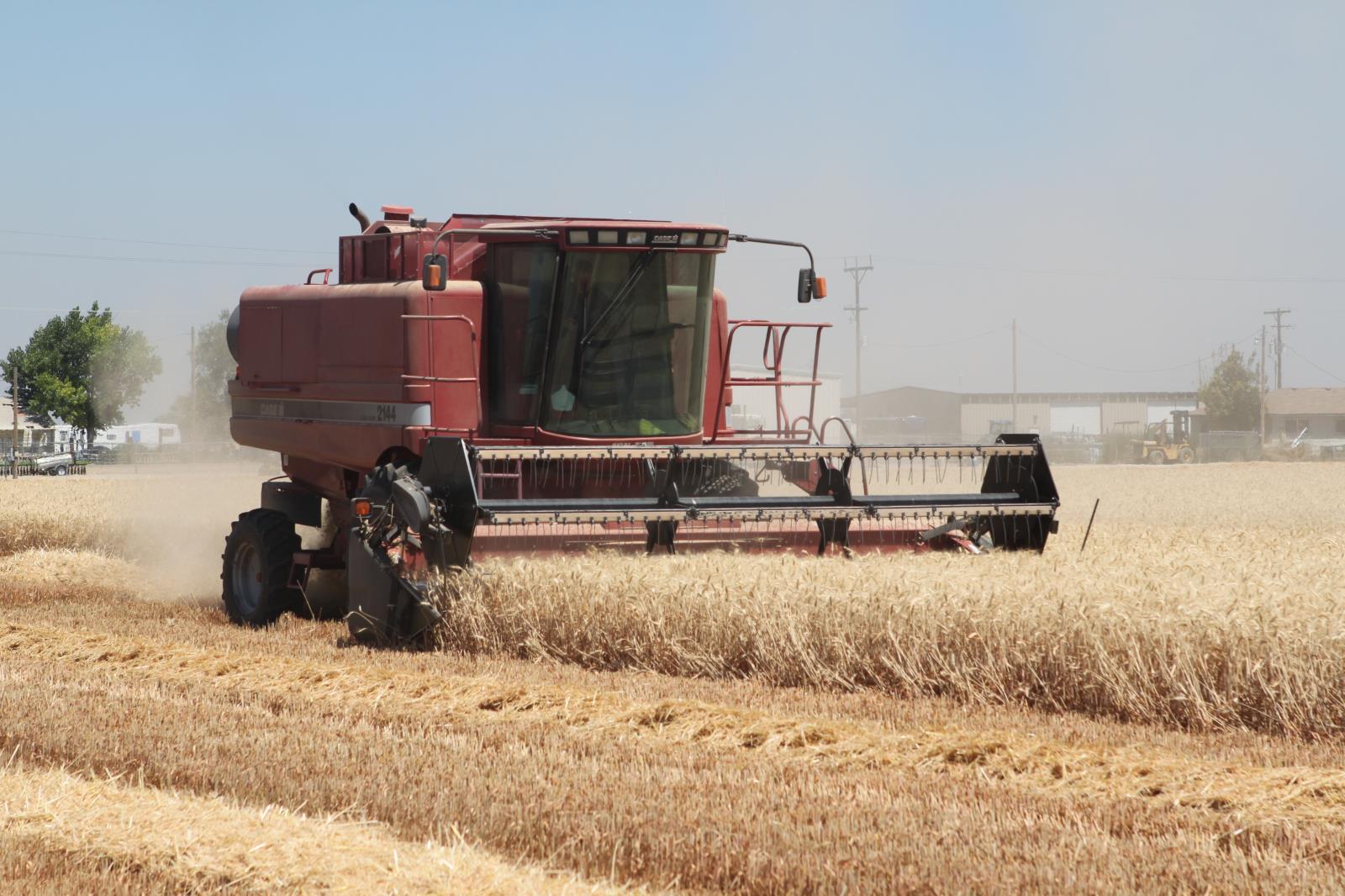 By Sean Ellis
Idaho Farm Bureau Federation
POCATELLO – The way it's structured now, USDA's coronavirus farm relief program may not provide much actual relief to some of Idaho's main crops.
USDA's Coronavirus Food Assistance Program, announced April 17, will provide $16 billion in direct payments to farmers and ranchers impacted by the reaction to the COVID-19 outbreak.
But because of the way the program is structured, farmers who grow potatoes, wheat and barley likely won't see much or any of the money, according to the various industry groups that represent those commodities.
"Under the way the program is structured, it really would not provide meaningful relief for a lot of specialty crops, particularly storage specialty crops like potatoes, onions and apples," said Pat Kole, vice president of legal and government affairs for the Idaho Potato Commission.
Unless the USDA changes the parameters of the program, "not very many wheat growers in Idaho will benefit from those payments," said Stacey Satterlee, executive director of the Idaho Grain Producers Association, which represents the state's wheat and barley farmers.
Barley farmers would also not see very much if any relief, she added.
Because of how the CFAP program is structured, "In essence, it cut almost every barley producer out of any kind of payment," said Teton barley farmer Dwight Little. "What they are offering malt barley, along with the potato guys, is next to nothing."
Spuds, wheat and barley rank as the No. 1, 2 and 5 crops in Idaho in terms of farm-cash receipts. Idaho leads the nation in potato and barley production and ranked fifth last year in total wheat production.
National and state organizations that represent those crops have sent comments to USDA making the case for altering the CFAP program to ensure those farmers do receive some meaningful relief.
USDA invited comments from farmers and farm groups about the program and the deadline to submit them was June 22. USDA has not said when it might announce any possible changes to the program.
"As of today, we really have no idea what's going to happen," Kole said. "Our hope is that USDA will give these comments thoughtful and attentive consideration."
In a joint letter from the IPC and potato organizations representing spud farmers in 16 other states, the nation's collective potato industry made a case for why spud farmers should receive some of the CFAP payments.
"The U.S. potato industry is facing an unprecedented crisis related to the coronavirus pandemic," the letter states. "These growers urgently need a direct payment program that provides meaningful relief as a result of this crisis."
"Under the current structure of CFAP, potatoes do not have equitable access or receive meaningful relief from the program," the letter adds.
Because of the government-ordered shutdowns related to the COVID-19 outbreak, potatoes have suffered an overall price decline of 21 percent and export markets for U.S. spuds have also declined, the letter states.
"Growers continue to suffer substantial economic impacts that will likely last through at least the balance of 2020," the potato industry letter states. "Allow all growers who believe they can prove an economic injury to have an equal opportunity to apply for CFAP relief."
According to a letter that Idaho Grain Producers Association sent to USDA on behalf of the 600 wheat and barley farm families it represents, most of the wheat grown in Idaho and the Pacific Northwest is excluded from CFAP eligibility.
"Hard and soft red winter wheat, and hard and soft white wheat account for the majority of wheat grown in the PNW but did not meet USDA's price loss requirements for CFAP," states the letter, which is signed by IGPA President Jamie Kress, a southeast Idaho grain farmer. "Farmers of all wheat classes have experienced harm from COVID-19 in the form of lower prices."
The CFAP funding is intended to support producers who have suffered a price loss of 5 percent or more due to market disruptions related to COVID-19 and who face additional significant market costs.
Wheat farmers fall within the parameters for loss, the IGPA letter states, but the methodology used by USDA to calculate the price loss "neglects to incorporate price drops between January and April when wheat farmers were marketing their crop. It also does not account for local cash prices that farmers were receiving, which were less than futures prices in many areas of the country."
The IGPA letter also makes the case for why barley growers should be eligible for CFAP payments.
"In addition to extending the (CFAP) to farmers of all classes of wheat and ensuring eligibility for malt barley, we believe more assistance will undoubtedly be needed as the impact of the pandemic continues to unfold," the letter states.
Idaho's No. 1 farm commodity in terms of farm-cash receipts, dairy, will receive some of the CFAP payments and that assistance should help dairy operations that were hit hard by the coronavirus-related shutdowns in the foodservice industry, said Idaho Dairymen's Association Executive Director Rick Naerebout.
"That's (an) area where USDA has done a good job of helping and supporting the dairy industry," he said of the coronavirus farm relief program.
Idaho's No. 2 farm commodity, cattle, will also receive some of the CFAP payments. People who sold cattle during the Jan. 15-April 15 timeframe will be eligible for assistance, and smaller payments will also be made based on cow inventory.
"The cattle industry has the opportunity to take advantage of this program to help cover some of their losses," said Idaho Cattle Association Executive Vice President Cameron Mulrony. "We will get some assistance based on the type of operation. The amount of assistance varies."
Still can't find what you are looking for? Find by topic: