Coronavirus demand boosts retail potato prices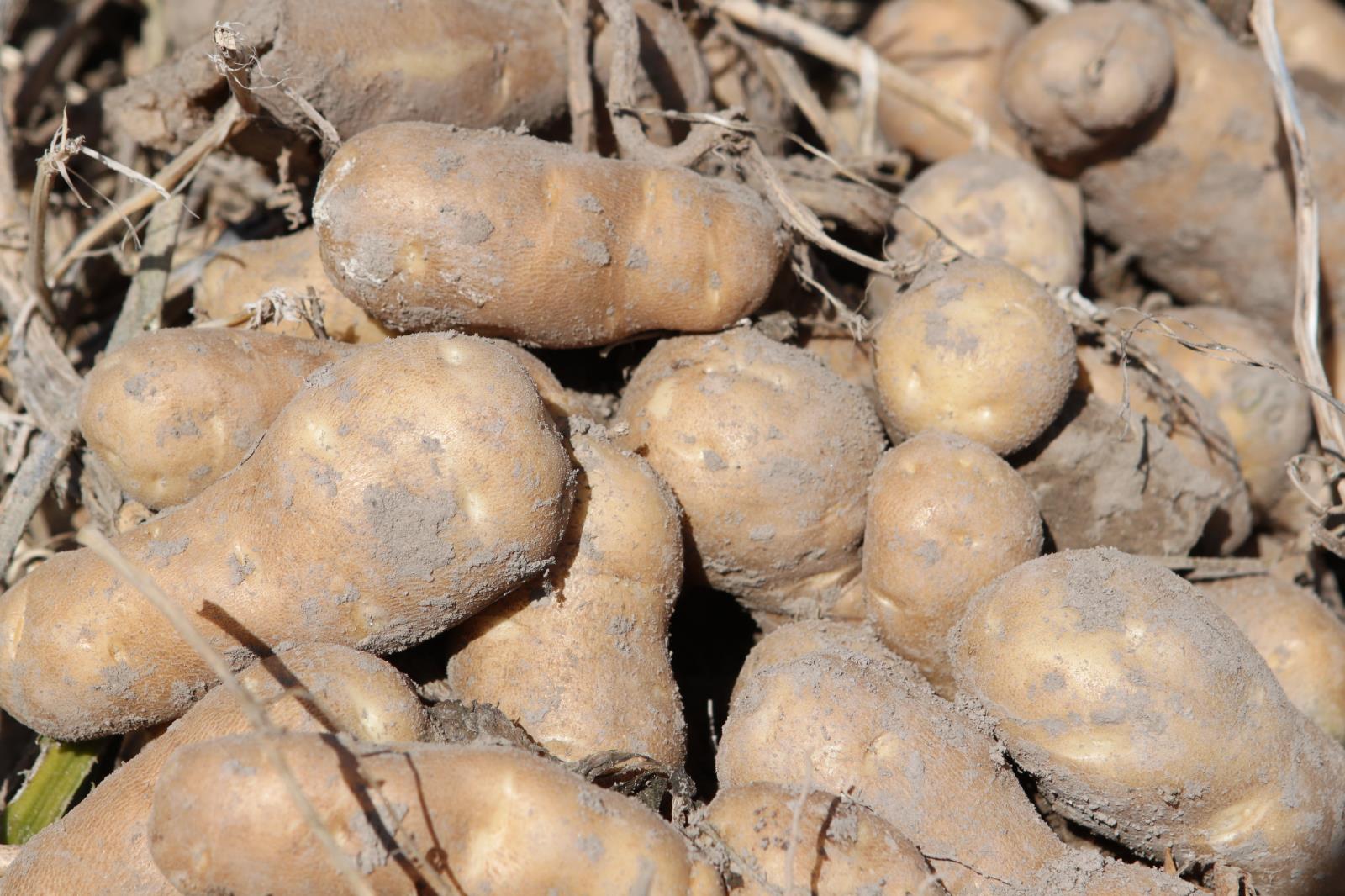 By John O'Connell
Intermountain Farm and Ranch
Oddly, consumers have recently found empty spaces where potato displays should be in produce departments throughout Idaho.
Grocers in the nation's top potato-producing state have somehow had a hard time keeping spuds in stock in the wake of the coronavirus outbreak, with area tuber shortages becoming evident on St. Patrick's Day.
Shoppers preparing to hunker down at home to avoid contracting the contagious disease have taken to buying foods that store well by the cartload.
"It is strange. I didn't think I'd ever see a shortage, at least at the store level, of potatoes in Idaho," said Travis Blacker, industry relations director with the Idaho Potato Commission.
Reports show consumer bag prices jumped significantly during a five-day stretch due to the coronavirus-related demand. On March 11, USDA Market News reported the price of five, 10-pound baled bags of fresh Russet Norkotahs shipped from the Twin Falls and Burley district at $5 to $6, mostly $5.50. That price had reached $6.50 to $7 as of March 16.
Potato prices were already strong due to a tight supply, caused by a lower yielding 2019 crop and heavy frost damage. Market News reported 50-pound cartons of restaurant-grade fresh Norkotahs were selling for $22 to $23 on March 16, compared with $8.50 to $10 on the same date a year ago.
"Most grocery stores have loosened their specs on what they'll accept from shippers, too," a Market News official said.
In addition to experiencing stronger demand from retailers, Blacker said Idaho fresh potato packers have reported a significant spike in sales from customers who buy cartons directly from their sheds.
Dean Gibson, an owner of Magic Valley Produce in Paul, said his shed usually sells a couple of 50-pound cartons of fresh potatoes directly to consumers each day. More recently, some single customers have been buying four or five cartons each directly from Magic Valley.
"I have a grocery store that's maybe three blocks away and they're totally out of potatoes, and of course I make a box every five seconds," Gibson said.
The challenge, Gibson said, is finding trucks to deliver enough spuds to keep up with demand.
"Everything consumable is being put on a truck again," Gibson said. "Every American went to the grocery store in the past four days apparently, and they bought at least twice what they usually do."
Gibson said a Salt Lake City resident called him Tuesday morning, planning a special trip to buy several cartons of fresh potatoes from his business.
Gibson noted that the industry has been struggling in recent years with sluggish retail sales of fresh potatoes. He hopes the recent surge in fresh, retail demand will help the industry reverse the trend.
"People do love potatoes, but people don't cook at home as much as they used to," Gibson said. "I hope people will fall in love with potatoes at home again so hopefully they'll remember how easy they are and how good they are."
To stretch out his tight potato supply to cover summer shipments, Gibson said his plant had already been operating on an abbreviated schedule since November.
"It's hard to say what impact this will have," Gibson said.
Juanita Bryant, with Sun Valley Produce in Aberdeen, said her business has also been selling significantly more cartons of fresh potatoes directly to customers.
"We get them coming in every day saying, 'Hey, I want a box of this or a bag of that,'" Bryant said.
Randy Hardy, chairman of the board of Sun Valley Produce in Paul, said his company has been selling significantly more cartons directly from the front door of the plant as people seek to stock up on food. Hardy said online sales of insulated 15- to 20-pound fresh potato gift boxes that are shipped via UPS have taken off recently.
"People outside of potato country are going online and looking for potatoes and seeing ours, and our internet sales are off the charts," Hardy said. "They're popular at holiday time but they're even more popular right now."
The bad news for the potato industry is that the large food service segment has been hurt by coronavirus, as fewer people go out to eat or attend catered events.
"I would suspect demand will be really crazy for a couple of weeks and then slow down," Hardy said. "If they slow down — restaurant and dining — that's going to hurt food service. We're kind of bracing for that."
While potato prices have been on the rise due to coronavirus, other commodities produced on Idaho farms and ranches have taken a hit. Newdale farmer Dwight Little said hard red spring wheat prices that were close to $6 per bushel a little less than four weeks ago are now below $5.
"This wheat market keeps falling apart. That affects the contract price on the malt barley," Little said.
Little said he also recently sold some feeder steers for 17 cents per pound less than he received for similar quality steers just two weeks earlier. The scope of losses incurred by farmers will depend on the duration of the coronavirus threat, he said.
"Right now as things slide, we'll hunker down and not sell, but it gets to a point where you have to sell," Little said.
Still can't find what you are looking for? Find by topic: