Bill would create wolf-free zones in Idaho
BOISE – A bill introduced in the Idaho Legislature Jan. 22 would create some wolf-free zones in Idaho where hunters would be allowed to kill the predators year-round.
The legislation would also designate certain "chronic depredation" zones where wolves are causing major problems for livestock owners. In those zones, hunters would also be allowed to kill wolves year-round.
In both the wolf-free and chronic depredation zones, only hunters with a valid hunting license and wolf tag would be allowed to take the animals.
Senate Bill 1247 was introduced by Sen. Bert Brackett, a Republican rancher from Rogerson, who told fellow members of the Senate Resources and Environment Committee that wolves are having a major negative impact on livestock in many areas of the state.
"Wolf numbers continue increasing (and) livestock depredation remains at an unacceptably high level," he said. "More needs to be done. Ranchers' livelihoods are being threatened by wolves."
The committee voted to print the bill, which means a public hearing on the legislation will be held later. The nine-member committee's two Democrats were the only legislators to vote against the bill.
The chronic depredation zones would be any big game hunting unit where there have been confirmed livestock depredations in at least four of the five previous calendar years.
The wolf-free zones would be mostly south of Interstate 84. There have been lone wolf sightings in some of those areas but no confirmed packs.
"Those are zones where we don't have established packs and furthermore, we don't want them," Brackett told Idaho Farm Bureau Federation.
Sen. Mark Harris, a Republican rancher from Soda Springs, applauded Brackett's bill.
"Livestock producers are taking a hit because of the wolves in the state of Idaho," he said. "People's livelihoods are at stake because of this animal."
Harris said besides killing livestock, wolves are also pushing elk down toward cropland areas, where they are causing significant damage to farmers' bottom lines.
"It is the wolves that are pushing them down there and they are causing a lot of (crop) damage," Harris said.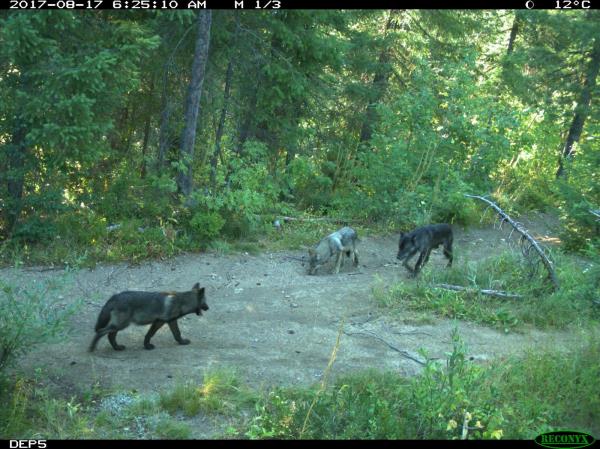 Wolf depredations of Idaho livestock set records in fiscal years 2018 and 2019, according to Wildlife Services, a federal agency that manages conflicts between humans and animals.
The provisions in Brackett's legislation would remain in effect as long as there are at least 200 wolves and 20 wolf packs in the state.
Ed Schriever, director of the Idaho Department of Fish and Game, told lawmakers Jan. 23 there are an estimated 1,000 wolves in Idaho.
The legislation contains an emergency clause that would cause it to go into effect immediately after it is approved by legislators.
Brackett said he has received "real positive feedback" about his proposed legislation. "They say, 'It's about time,'" he said.
Brackett said the state is doing a good job of managing wolves but more needs to be done to control them.
"This is a good next step, I believe," he said. "Wolves are on the verge of putting people out of business."
Still can't find what you are looking for? Find by topic: